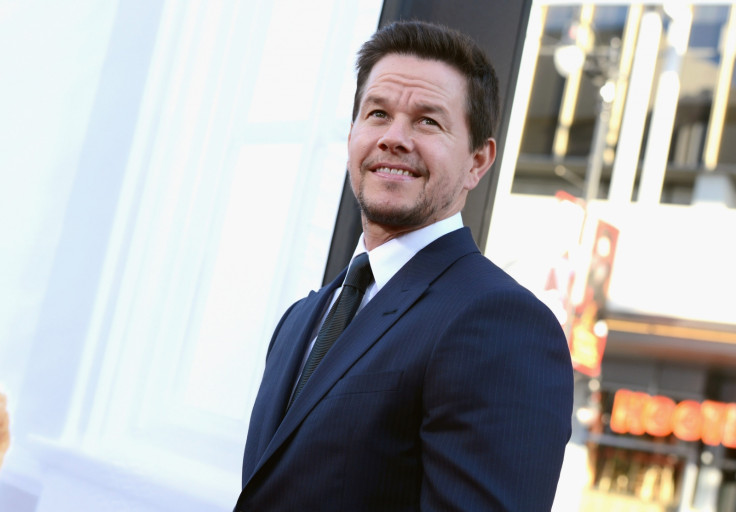 Mark Wahlberg turns 45 on Sunday (5 June) and while he may have been introduced to the limelight via his former modelling and rap career, he's now highly-regarded as a fully-fledged producer and most notably, an Oscar-nominated actor. With that considered, we thought what better way to celebrate his birthday than by looking back at some of his best films from biographical drama The Fighter to outrageous comedy Ted?
Whether you're in the mood for something funny or something serious, there's no doubt that at least one title in Wahlberg's diverse filmography will satisfy your needs if you want to watch something of his to join in with him turning 45. First up on IBTimes UK's list of his greatest...
Lone Survivor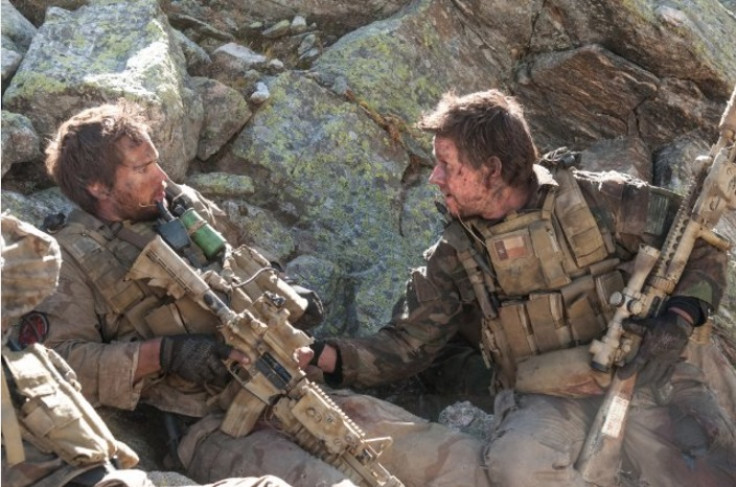 Wahlberg portrays real-life United States Navy SEAL Marcus Luttrell in biopic Lone Survivor, directed by Peter Berg. The film centres on a specific event in 2005, which saw Luttrell and his fellow armed forces officers set on a mission to capture or kill infamous Taliban leader Ahmad Shah. However, things didn't quite go to plan for the soldiers and when they are captured by rebel mountain herders, they were left with no choice but to follow their rules of engagement or be imprisoned.
With no other option, Marcus and his team were left to fight for their lives in one of the most valiant efforts of warfare in modern history. Emile Hirsch, Taylor Kitsch, Ben Foster and Eric Bana also feature.
Ted/Ted 2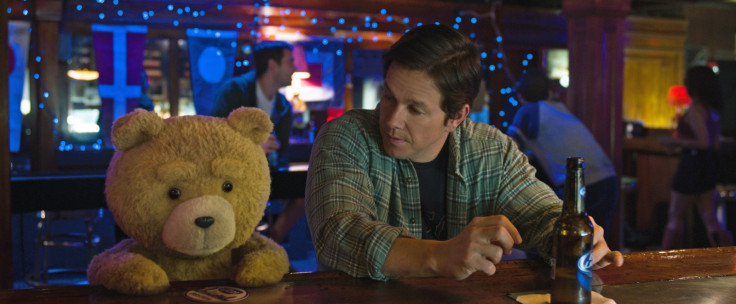 One of our personal favourites when it comes to Wahlberg's entire filmography is Ted and Ted 2, where he stars alongside a computer-generated fuzzy teddy bear voiced (and created) by typically crude comedian Seth MacFarlane.
While the premise is somewhat far-fetched... Wahlberg's character John wishes when he was a little boy that his bear was real and it miraculously comes true... it's hilariously funny and if you take it for what it is, a great piece of late-night entertainment.
Boogie Nights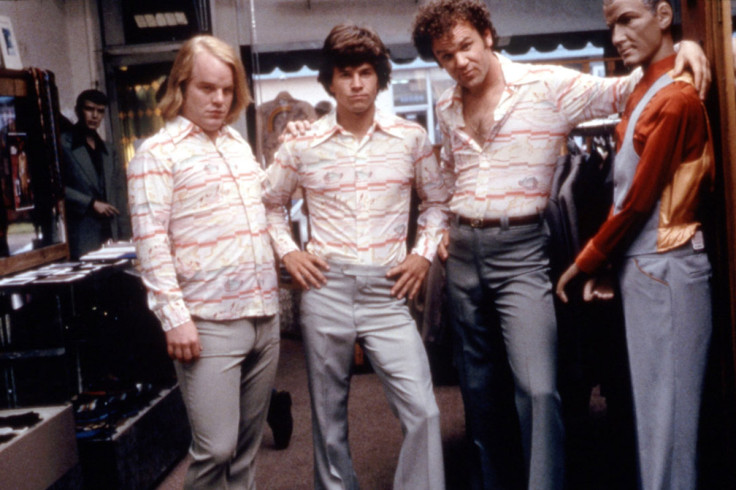 Directed by Oscar-nominated visionary Paul Thomas Anderson, Boogie Nights follows late 1970s adult film director Jack Horner (Burt Reynolds), who is always on the lookout to bring up-and-coming talent into the business. So when he meets young, good-looking Eddie Adams (Wahlberg) working as a waiter in a restaurant, and sees potential, he lures him in with the promise of making him a successful porn star.
Julianne Moore also features in the film as Maggie, also known as Amber Waves. Waves is a professional adult film star herself, and wife of Horner who takes Eddie under her wing during his transformation into stud Dirk Diggler.
The Fighter
Directed by David O'Russell, The Fighter sees Wahlberg channel another character based on a real-life person; this time, American professional boxer Micky "Irish" Ward at the beginning of his career. Christian Bale stars alongside Wahlberg as Micky's half-brother and trainer Dicky Eklund.
The film details the pair's struggle to reach achieve success thanks to their turbulent relationship, brought on by Dicky's unreliability and drug addiction. It doesn't help that their mother is Micky's hardened manager, making his boxing career one hell of a strained family affair. Amy Adams also stars as Micky's girlfriend Charlene Fleming.
Pain & Gain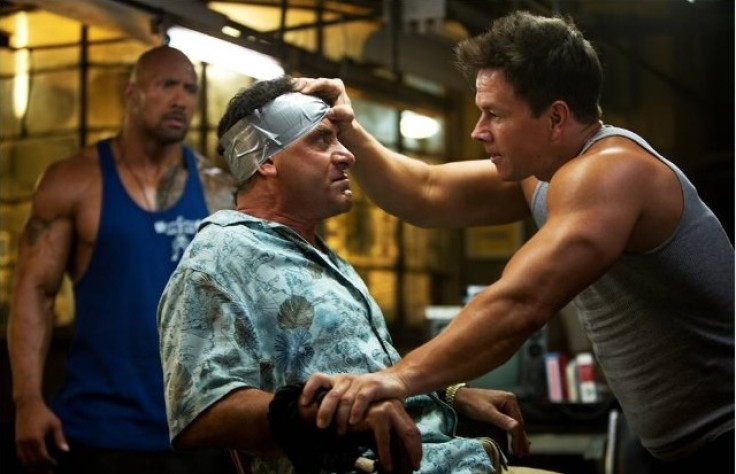 Based on an unbelievably ridiculous true story, 2013 film Pain & Gain follows Danny Lugo (Wahlberg) as he becomes increasingly fed up with his mediocre life as a bodybuilder. He eventually decides to kidnap and rob one of his wealthiest clients with two of his buff buddies. There's just one problem, however: they're not exactly criminal masterminds.
Wahlberg is wonderfully dim-witted and vain as 'planner' Lugo, while Dwayne Johnson and Anthony Mackie appear as his equally as dense, muscular sidekicks Paul and Adrian. If any director can create quintessential 'guy movies', it's Michael Bay. His filmography, which includes the Transformers and Bad Boys movies, may not offer up the most deep or profound works, but that's not really what you would want from his particular brand of popcorn blockbuster – and fans of his oeuvre will be more than pleased with what he offers alongside Wahlberg here.
The Departed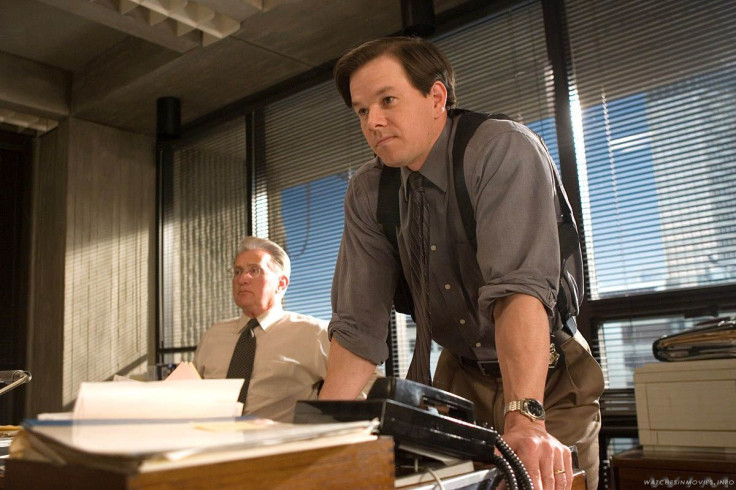 Wahlberg's supporting role in Martin Scorsese's crime thriller The Departed earned him his Academy Award nod in 2007, while the film itself went on to win four Oscars, so it'd be impossible not to mention it among Wahlberg's best pictures.
The film itself actually tells the gritty story of undercover Boston policeman Billy Costigan (Leonardo DiCaprio) who infiltrates a criminal organisation overseen by gangster Frank Costello (Jack Nicholson). Wahlberg's Dignam is a hilariously potty-mouthed detective, swearing at anyone who crosses his path.
For more entertainment news follow A-List on Twitter @Alistinsider