Mark Zuckerberg 'concerned' about President Trump's orders on immigration and 'extreme vetting'
'Had we turned away refugees a few decades ago, Priscilla's family wouldn't be here today,' Zuckerberg wrote.
Facebook CEO Mark Zuckerberg criticised President Donald Trump's executive orders this week on immigration and refugees. In a lengthy, carefully worded Facebook post on Friday (27 January), Zuckerberg wrote that he is "concerned about the impact of the recent orders" signed by the president, saying the US is a "nation of immigrants and we should be proud of that".
"We need to keep this country safe, but we should do that by focusing on people who actually post a threat," Zuckerberg wrote. "Expanding the focus of law enforcement beyond people who are real threats would make all Americans less safe by diverting resources, while millions of undocumented folks who don't pose a threat will live in fear of deportation."
Zuckerberg posted the message shortly after Trump signed an executive order to establish "new vetting measures" and keep "radical Islamic terrorists" out of the US.
The order temporarily suspends the entire US refugee programme, specifically blocks people fleeing the conflict in Syria from entering the US and suspends immigration from several predominantly Muslim countries including Syria, Iraq, Iran, Sudan, Somalia, Libya and Yemen for 90 days.
"We don't want them here," Trump said of Islamic terrorists during the signing ceremony. "We want to make sure we are not admitting into our country the very threats our soldiers are fighting overseas. We only want to admit those into our country who will support our country and love deeply our people."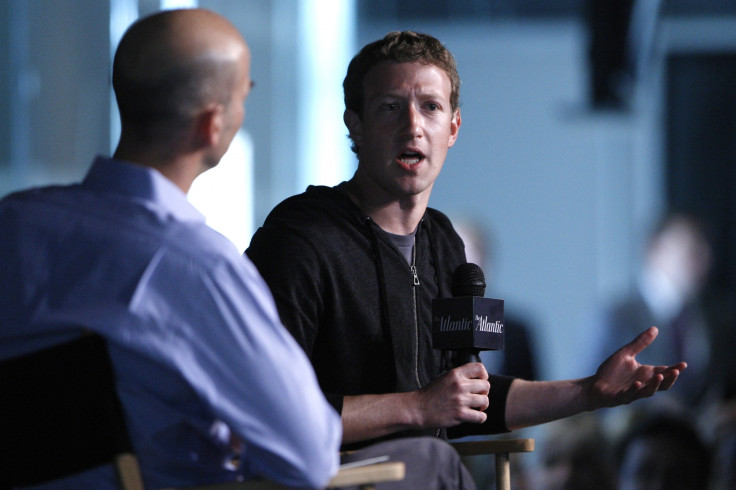 During his first week in office, he also signed orders to construct a wall on the US-Mexico border and cutting federal funding to "sanctuary" cities that do not enforce immigration laws.
Zuckerberg wrote that his great grandparents came from Germany, Austria and Poland while his wife Priscilla Chan's parents were refugees from China and Vietnam. He called for the US to keep its doors open to refugees and people who need help.
"That's who we are," Zuckerberg said. "Had we turned away refugees a few decades ago, Priscilla's family wouldn't be here today."
However, he also praised Trump's promise to "work something out" for Dreamers — undocumented immigrants who arrived in the US as children.
"Right now, 750,000 Dreamers benefit from the Deferred Action for Childhood Arrivals (DACA) program that allows them to live and work legally in the US," Zuckerberg wrote. "I hope the President and his team keep these protections in place, and over the next few weeks I'll be working with our team at FWD.us to find ways we can help."
He also said he was "glad the President believes our country should continue to benefit from people of great talent coming into the country".
On Thursday, Facebook COO and Lean In author Sheryl Sandberg also broke her silence to hit back at Trump's reinstatement of a Reagan-era anti-abortion policy.
Zuckerberg's and Sandberg's statements also come amid criticism against tech executives for not speaking out and vocalising their previously stated concerns against Trump's policies that they raised during the race to the White House.
Over the course of the election campaign, many tech leaders voiced their serious concerns and sharp criticism over Trump's presidency and backed Democratic candidate Hillary Clinton.
In December, multiple high-profile executives from Facebook, Apple, Microsoft, Google, Amazon, Intel and Oracle met with the president-elect at Trump Tower. Tesla's Elon Musk and Uber's Travis Kalanick also joined Trump's Strategic and Policy Forum to offer their advice, views and knowledge on his economic growth, job creation and productivity policies.
Meanwhile, Zuckerberg recently shot down speculation that he may make a 2020 bid for the White House himself, saying he was focusing on the Facebook community and the Chan Zuckerberg Initiative.
"We are a nation of immigrants, and we all benefit when the best and brightest from around the world can live, work and contribute here," Zuckerberg wrote. "I hope we find the courage and compassion to bring people together and make this world a better place for everyone."
© Copyright IBTimes 2023. All rights reserved.