Facebook founder and CEO Mark Zuckerberg has shot down rumours that he may be looking to run for president following weeks of rampant speculation that the tech executive is eyeing political office. When asked by BuzzFeed News about any potential plans to make a bid for the White House, Zuckerberg said, "No."
"I'm focused on building our community at Facebook and working on the Chan Zuckerberg Initiative," he said, referring to the limited-liability corporation founded by him and his wife Priscilla Chan in 2015 with the aim to advance human potential and promote equality.
The publication reported that he did not immediately respond to follow-up questions.
Zuckerberg's statement follows weeks of rampant speculation over whether the tech titan is considering making a 2020 bid for the presidency after a series of events and moves he made over the past year seemed to suggest an interest in political office.
At the beginning of 2017, Zuckerberg announced that his new "personal challenge" for 2017 is to visit all 50 states in the US by year end and "talk to more people about how they're living, working and thinking about the future."
"We may come from different backgrounds, but we all want to find purpose and authenticity in something bigger than ourselves," Zuckerberg wrote in a post on 19 January about meeting with community leaders and ministers during his trip to Texas, his first stop on his tour of the US this year.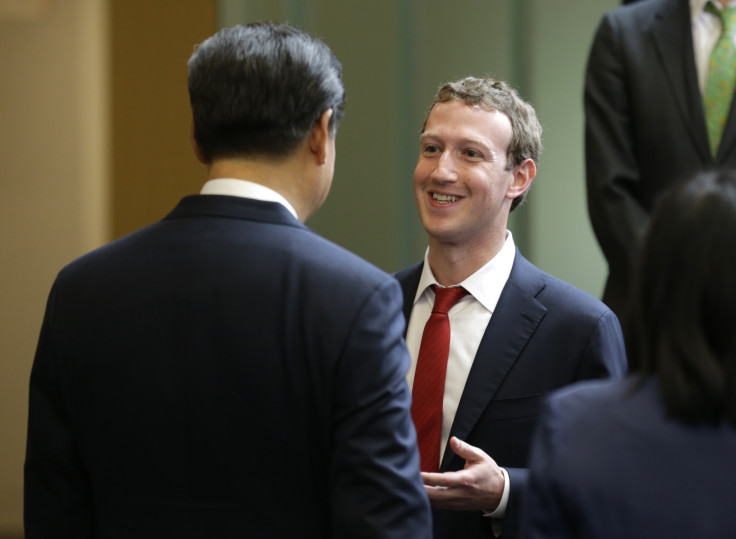 Earlier in January, Zuckerberg announced the hiring of Barack Obama's 2008 presidential campaign manager David Plouffe to lead policy and advocacy at the Chan Zuckerberg Initiative.
He also said that the non-profit is bringing on Ken Mehlman, former campaign manager for president George W Bush's 2004 re-election campaign and chairman of the Republican National Committee to lead its policy advisory board.
Bloomberg recently reported that Zuckerberg has a team of Facebook employees to help manage his personal Facebook page, write posts and speeches, as well as delete harassing comments and spam. He has also hired former White House photographer Charles Ommanney to take his Facebook pictures as well.
According to recently unsealed documents from April 2016, Zuckerberg sought to be allowed to serve two years in government without losing control of his social media company. In response to a commenter's question on his holiday post in December regarding his religious beliefs, Zuckerberg said he was no longer an atheist.
"I was raised Jewish and then I went through a period where I questioned things, but now I believe religion is very important," Zuckerberg responded.
"There's absolutely no truth to the idea that Mark is running for office and I've heard it directly from him," a source close to Zuckerberg told BuzzFeed News. "Here's the thing: For Mark, Facebook is a global community that already plays this huge part in the lives of billions of people around the world and plays an incredibly important role in shaping the base on the issues that matter."
However, the source noted that Zuckerberg is gearing up for a political battle, but as a private citizen. The source added that there is "absolutely a possibility that Mark may choose to play a stronger role in the political system and political debates."
In a post announcing his Year of Travel challenge, Zuckerberg wrote: "Going into this challenge, it seems we are at a turning point in history. For decades, technology and globalization have made us more productive and connected. This has created many benefits, but for a lot of people it has also made life more challenging.
"This has contributed to a greater sense of division than I have felt in my lifetime. We need to find a way to change the game so it works for everyone."