Tesla and SpaceX CEO Elon Musk, Uber's Travis Kalanick and Pepsi chief executive Indra Nooyi will join an economic advisory team of President-elect Donald Trump. The incoming president's transition office made the announcement on Wednesday (14 December), just hours before a meeting between Trump and several Silicon Valley elites including Apple's Tim Cook, Facebook's Sheryl Sandberg and Alphabet's Eric Schmidt, at Trump Towers in New York.
Chaired by Stephen A Schwarzman, CEO, co-founder and chairman of Blackstone, members of the Strategic and Policy Forum will provide Trump with their personal views, experience and knowledge on the impact of government policies on economic growth, job creation and productivity.
Some of the members of the forum previously announced include JPMorgan chief Jamie Dimon, General Motors CEO Mary Barra, Disney chief executive Bob Iger, IBM chairman, president and CEO Ginni Rometty and former chairman and CEO of General Electric Jack Welch.
"America has the most innovative and vibrant companies in the world, and the pioneering CEOs joining this Forum today are at the top of their fields," Trump said in a statement. "My Administration is going to work together with the private sector to improve the business climate and make it attractive for firms to create new jobs across the United States from Silicon Valley to the heartland."
During the presidential election campaign, Musk and Kalanick, among other tech leaders had voiced their concerns over Trump's presidency and had backed Democratic rival Hillary Clinton.
Just a few days before Election Day in November, Musk told CNBC that he did not think the outcome of the election will affect Tesla's business. However, he noted: "I don't think this is the finest moment in our democracy."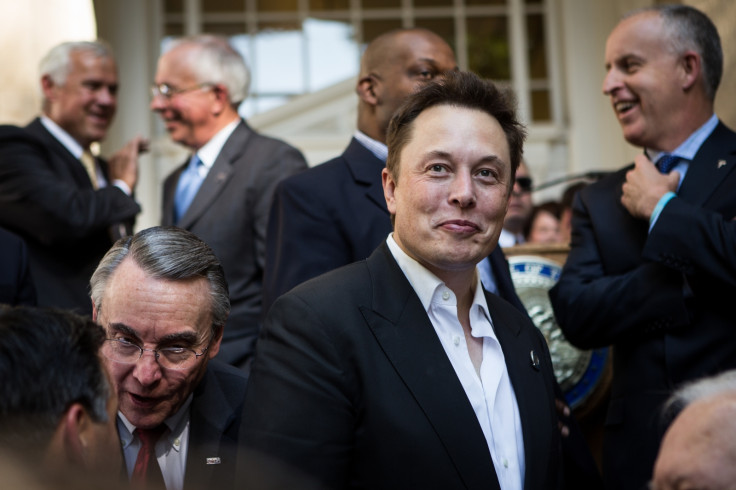 "I feel a bit stronger that he is not the right guy," Musk said referring to Donald Trump and added, "He doesn't seem to have the character that reflects well on the United States." Speaking about Clinton, he said that her economic and environmental policies were "the right ones".
Kalanick joked last year that he would move to China if Trump won the White House race.
In November, Trump's supporters had threatened to boycott Pepsi after fake news started circulate on social media that its chief executive "loathed" Trump and "hated" his supporters. When asked about her reaction to the outcome of the elections at the Dealbook Conference held just two days after the election, Nooyi responded, "Is there a box of tissues here?"
"I'll tell you, first of all, I want to congratulate President Donald Trump. Because the election is over, I think, we should mourn for those of us who supported the other side, but we have to come together and life has to go on," she said.
Nooyi is Trump's third female pick on the economic advisory panel.