Facebook and its chief executive Mark Zuckerberg have defended the use of the social network's Safety Check feature in the wake of the Paris terror attacks. Users have accused the social media giant of waiting for a Western disaster before switching the check-in system on, while terrorist attacks in Africa and Middle Eastern countries were ignored.
Following the attacks which hit Paris on 13 November and killed at least 129 people, Facebook switched on Safety Check, a feature designed to help users tell their friends and family that they are safe. Until now, the feature had only been used for natural disasters, not terrorist attacks.
Facebook also introduced a new feature letting users apply a French flag filter over their profile photo for a limited time. Users have questioned why neither feature was used after two suicide bombings took place in Beirut a day before the Paris attacks, and accused Facebook of caring more about the loss of Western lives than those from other countries.
'We care about all people equally'
In a Facebook post, Zuckerberg said: "Many people have rightfully asked why we turned on Safety Check for Paris but not for bombings in Beirut and other places. Until yesterday [13 November], our policy was only to activate Safety Check for natural disasters. We just changed this and now plan to activate Safety Check for more human disasters going forward as well."
Zuckerberg added that users were "right that there are many other important conflicts in the world. We care about all people equally, and we will work hard to help people suffering in as many of these situations as we can."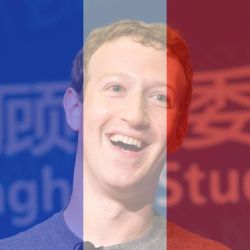 Although Zuckerberg's post was liked more than 1.2 million times by the time of publication, the most-liked comments appearing directly below criticise him and Facebook. User Mano Muskan notes the hundreds who have recently been killed in Lebanon, Palestine, Yemen, Syria and Iraq. "[For these attacks] the world stands silent, and in Paris 150 dead and the world goes crazy," she said.
Michael Ross Adamson asked: "What about Lebanon Mark Zuckerberg? No flag for that yet?" Echoing this, Kimberly Delacour said: "I refuse to change my profile picture with the France flag until Lebanon's flag is added as well. Terrorism is condemned everywhere, not just where the media chooses to report."
Other users complained about Zuckerberg's profile picture, which is the same as it was before the attack, showing him happy and smiling - an unfortunate juxtaposition to his message about Paris right below it.
Safety Check "remains a work in progress," said Alex Schultz, vice president of growth at Facebook, adding that its use in Paris has been met with positive feedback, leading to a change to how the system will be used in the future. Schultz said: "We will learn a lot from feedback on this launch, and we'll also continue to explore how we can help people show support for the things they care about through their Facebook profiles, which we did in the case for Paris, too."