Paris attacks: Europe to observe minute's silence in solidarity with France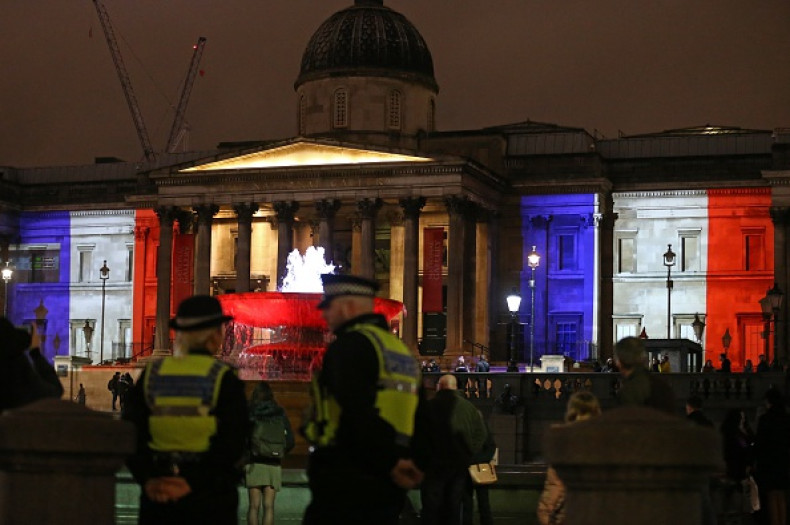 Europe will fall silent for one minute in memory of those killed in a series of Islamic State (Isis) terrorist attacks on the streets of Paris on 13 November. Millions of Britons are expected to observe the commemoration event at 11am GMT on 16 November. President Francois Hollande will lead the minute's silence in France.
French authorities have said at least 129 people were killed more than 350 injured in the attacks. The Foreign Office has since confirmed that Nick Alexander, a 36-year-old merchandise manager, was murdered after the jihadists stormed an Eagles of Death Metal gig at the Bataclan concert hall. So far, he is the only Briton confirmed to have been killed during the attacks.
Thersea May chaired an emergency Cobra meeting on 15 November where the Home Secretary discussed the safety and security of UK citizens in the wake of the attacks.
"Ministers discussed the ongoing support that would be available to people returning from Paris who were affected by the attacks," a Downing Street spokesperson said. "They also discussed our continued offer of support to the French authorities as they carry out their investigation, and the collaboration between France and the UK to reinforce borders while ensuring there are minimal delays to travellers."
The UK Prime Minister David Cameron is at a G20 meeting in Turkey on 16 November where he is expected to discuss the West's response to Isis and the ongoing refugee crisis. Meanwhile, a manhunt is under way for Brussels-born Salah Abdeslam, 26, who is suspected to be one of the terrorists' accomplices.
The minute's silence will come after thousands of people gathered in Trafalgar Square on 14 November to hold a vigil for those killed in the attacks.
Members of the public who have been directly affected by the incidents in Paris, or who are concerned about family members and friends who may be directly affected can call the Foreign Office on 020 7008 0000.