Mark Zuckerberg doesn't care about your holiday snaps - Facebook is there to make money
It was inevitable when Facebook bought WhatsApp for $16bn that they would share data.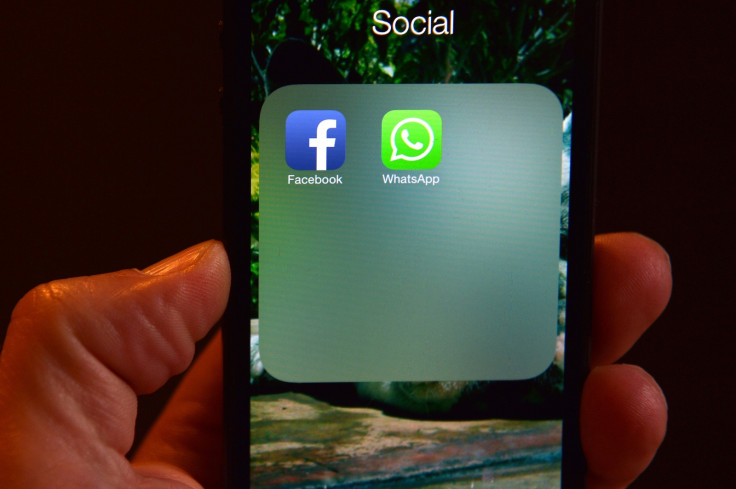 WhatsApp has announced that it will start sharing user data with parent company, Facebook, despite promising this would not happen back in 2014 when it was acquired. In a blog, Whatsapp stated that "by connecting your phone number with Facebook's systems, Facebook can offer better friend suggestions and show you more relevant ads if you have an account with them".
With Facebook and WhatsApp currently the two largest social networks worldwide with an estimated active user base of over 2500 million users, the sheer volume of data passing through these powerhouses is huge. It was inevitable when Facebook purchased WhatsApp for $16 billion that there would at some point be data sharing between the two.
The new terms of service offered by WhatsApp finally show us that time has come; Facebook wants to have access to information that WhatsApp currently owns. Whilst this data may not seem that important remember all data has a value, they of course cannot see your messages as they are now protected with end-to-end encryption and are safe but they are going to share the metadata and that includes but is not limited to your phone number.
So what are the implications of these changes? Well, whenever data is shared it will always increase the chances of compromise or have some security issues with keeping it protected. However, you have to remember these companies spend millions on keeping your data safe and secure and they are certainly not going to store it any less securely than they do now.
It's more about the people who may have chosen to use WhatsApp because they do not like or agree with Facebook. People have perceptions of what their social media applications should offer them, the two platforms offer different experiences and for some not being part of the Facebook ecosystem was the main draw.
But is this going to cause an increase in more nuisance calls because WhatsApp is sharing your phone number? In short no, probably not, it's more a question of "what's next?"
Many users will ask why WhatsApp has made these changes. Well, you don't buy a company for billions of dollars without having a game plan. Owning the two largest social network platforms has its advantages and one of them is being able to utilise the data flowing through each of them to make even more money.
Let's face it, Facebook is not there because Mark Zuckerberg wants you to share your holiday snaps or send an encrypted message, it's there to make money, period. Facebook wants to sell more adverts, make more money, get more subscribers, offer more services and continue to be the number one name when people use digital media for communications in all shapes and forms, any way they can do that, they will consider, within the law of course.
The biggest concern is "what's next?" Some people will complain and simply not want their details shared with Facebook. They may have chosen WhatsApp over Facebook in the first place because of many reasons. Privacy fears are always a concern and many people are worried about the sheer volume of data passing between companies. One of the saving graces at least is that Facebook will do all it can to keep our data safe and they have an awful lot of resources and money to accomplish that.
It is a good idea to check your privacy settings occasionally and make sure you understand what each option actually does.
However, all is not lost, there are a few things you can still do to stop WhatsApp sharing your number with Facebook. Obviously the easiest way is not to accept the new terms of service. When you are presented with the wall of text that is their terms and conditions, make sure you read and understand what it's saying. Right now, some of you will be rolling your eyes saying "who reads that stuff, show me the yes button", but honestly you should at least read over it to understand what they are asking or stating. You will see a tick box with an 'agree' button; simply uncheck that button to opt out of those terms.
If you have already agreed then all is not lost, providing you are still within thirty days of accepting you can still opt out, launch WhatsApp and head over to settings, look for the option: "Share My Account Info", and you should see a toggle switch currently on, simply toggle it off, this will opt you out.
It's very easy to get swept along with the word 'privacy', but sometimes you need to take a step back and see if it really does affect you. You may have both Facebook and WhatsApp and indeed use them both for different purposes. You may find you actually have all your information including your phone number already associated with Facebook so actually it's no real big deal.
However, it is a good idea to check your privacy settings occasionally and make sure you understand what each option actually does. In most circumstances when it comes to applications you have a very good control over privacy and you should utilise that to your advantage. Help is nearly always available with most options clearly stating what they do or do not do.
---
Mark James is a security specialist for ESET.
---
© Copyright IBTimes 2023. All rights reserved.