Facebook CEO Mark Zuckerberg and his wife Priscilla Chan have pledged to invest at least $3bn (£2.3bn) in medical research over the next decade to cure, prevent or manage "all diseases in our children's lifetime."
Speaking at the University of California, San Francisco (UCSF) on Wednesday (21 September), they announced the funds will come from the Chan Zuckerberg Initiative (CZI) — the limited liability company that they established in December 2015 after the birth of their daughter Maxima.
Having already focused on education, equality and poverty, the philanthropic company's new investment marks its first major initiative in science.
"We want to dramatically improve every life in Max's generation and make sure we don't miss a single soul," Chan said. "We'll be investing in basic science research with the goal of curing disease.
"That doesn't mean that no one will ever get sick. But it does mean our children and their children could get sick a lot less. And when they do, we should be able to detect and treat it or at least manage it as an ongoing condition."
Zuckerberg outlined three principles to help guide their investments to achieve their ambitious goal: bring scientists and engineers together, create tools and technology that will advance research and build the movement to find more science around the world.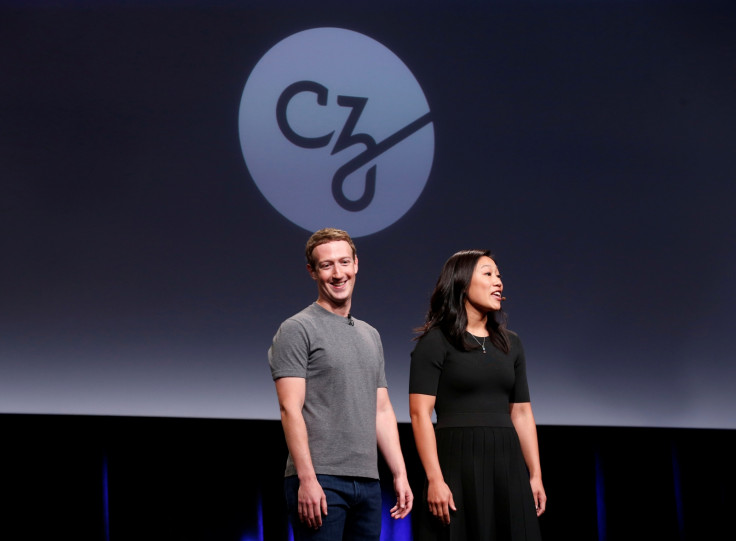 "Today, just four kinds of diseases cause the majority of deaths. We can make progress on all of them with the right technology," Zuckerberg wrote in a Facebook post. "Throughout history, most scientific breakthroughs have been preceded by the invention of new tools to help us see problems in new ways — like the telescope, the microscope and DNA sequencing. It's not hard to imagine the modern tools required to accelerate breakthroughs in today's four major disease area. So we're going to focus on bringing scientists and engineers together to build these new tools and technologies."
The Chan Zuckerberg Initiative has already committed $600m to create the Chan Zuckerberg Biohub, a new research facility bringing together engineers, biologists, chemists, computer scientists and others from Stanford University, UC Berkeley and UCSF to collaborate as they develop new tools to research, understand and treat diseases. The programme will "focus on understanding underlying mechanisms of disease and developing new technologies which lead to actionable diagnostics and effective therapies," Zuckerberg said.
Run by UCSF biochemist Joseph DeRisi and Stanford bioengineering professor Stephen Quake, the Biohub's first two projects will include an Infectious Disease Initiative that focuses on tackling diseases such as Ebola, HIV, Zika and other new diseases. The second will be a Cell Atlas project that seeks to map the different types of cells that control the human body's major organs.
CZI also named Dr Cori Bargmann of Rockefeller University to head its science-funding branch.
Zuckerberg also predicted that the average life expectancy will increase to 100 years by 2100, if his organisation's plans were successful. However, he did note that it will probably be years before the couple's investment leads to the creation of new medical treatments and even more time before they can be applied to patients.
Following the birth of their daughter, Chan and Zuckerberg announced plans in an open letter to their infant daughter to launch CZI and donate 99% of their Facebook shares, then valued at $45bn, during their lifetimes towards "advancing human potential and promoting equality."
"As a pediatrician I've worked with families ... making devastating diagnosis of leukemia and sharing with families that we are unable to resuscitate their child." Chan said. "By investing in science today, we hope to build a future in which all of our children can live long and rewarding lives."
The event was attended by San Francisco Mayor Ed Lee, California Lt Governor Gavin Newsom, Janet Napolitano, president of the University of California and investors including Yuri Milner.
Making a surprise appearance towards the end of the event, former Microsoft CEO and philanthropist Bill Gates talked about his own experiences in science and medical research and praised the initiative as a "very bold and ambitious" one.
"This idea of curing and preventing all diseases by the end of the century," Gates said, "that's very bold, very ambitious, and I can't think of a better partnership to take it on."
Earlier this week, Microsoft announced that it intends to "solve the problem of cancer" using computer science by reprogramming cancer cells into healthy cells.