Mark Zuckerberg reacts to 'graphic and heartbreaking' Facebook Live broadcast of Philando Castile shooting
Reynolds' video has been viewed more than 4.5 million times since it was first posted.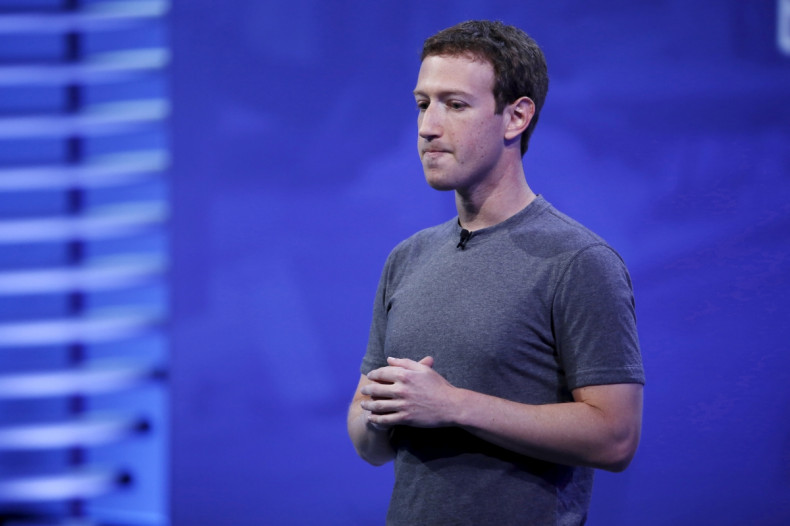 Facebook founder and CEO Mark Zuckerberg has spoken out about the fatal shooting of Philando Castile by a police officer in Falcon Heights, Minnesota, the aftermath of which was live-streamed by his girlfriend on Facebook on Wednesday (6 July). In a Facebook post shared on Thursday, Zuckerberg says the "graphic and heartbreaking" video highlights the fears felt by millions of people every day across the US.
The nearly 10-minute-long video taken by the African American victim's girlfriend, Diamond Reynolds, and streamed on her Facebook page shows the victim bleeding in a car after he was shot by the officer multiple times during a traffic stop as the officer continues to point a gun at him. Castile later died from his wounds.
"My heart goes out to the Castile family and all the other families who have experienced this kind of tragedy," Zuckerberg wrote. "My thoughts are also with all members of the Facebook community who are deeply troubled by these events."
The shooting took place just a day after another police shooting was recorded in Baton Rouge, Louisiana, and posted on Facebook where 37-year-old African American Alton Sterling was shot and killed.
Reynolds' video has been viewed more than 4.5 million times since it was first posted.
Both videos have since gone viral, triggering outrage and reigniting the fierce debate surrounding race and violence against African Americans by law enforcement yet again.
Reynolds' video was temporarily taken down, but was later restored with Facebook blaming its removal on a "technical glitch".
Besides highlighting the potential of Facebook's heavily promoted live-streaming feature to immediately bring important issues to light that may otherwise go unnoticed, the viral broadcast raises several complex questions surrounding the ethics and company policies on streaming sensitive content on a huge public platform such as Facebook.
Last month, House Democrats used Twitter's Periscope and Facebook Live to stream a sit-in protest over gun control in the House of Representatives after the television cameras were switched off.
Although he did not address the "glitch" issue directly, Zuckerberg spoke of the use of the live-streaming tool as one that can possibly catalyse change.
While some commenters on Zuckerberg's post thanked him for his response to the issue, others criticised him for the social media platform's content policies.
"Thank you for giving the marginalised a voice. It was a serious history altering day, thanks to Facebook," read the most-liked comment on the post.
"The images we've seen this week are graphic and heartbreaking, and they shine a light on the fear that millions of members of our community live with every day," Zuckerberg wrote. "While I hope we never have to see another video like Diamond's, it reminds us why coming together to build a more open and connected world is so important — and how far we still have to go."