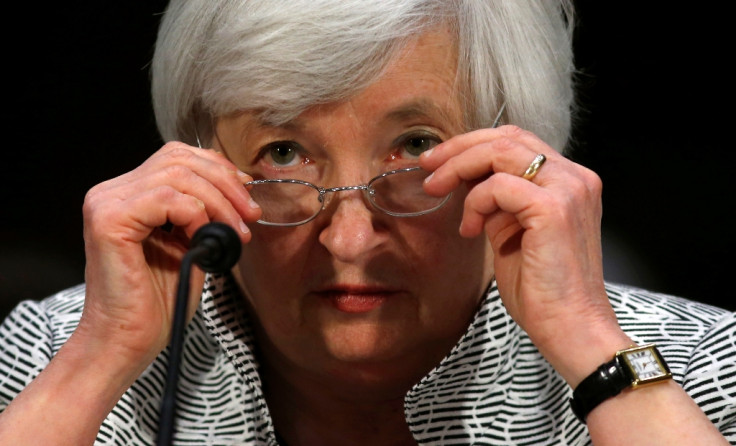 Gains made by the FTSE 100 were wiped out today after weaker than expected US employment figures threw a spanner in the works for the Federal Reserve as it mulls an interest rate hike.
The index lost 151.18 points and closed at 6,042.92, down 2.44%, on Thursday. Wall Street shares also plunged on news that US non-farm payrolls showed 173,000 jobs were created in August -- down on the 217,000 analysts predicted.
On Thursday, the FTSE had been buoyed by comments made by Mario Draghi that the European Central Bank was ready to re-start the printers and flood the Eurozone with quantitative easing. But momentum withered on Friday, despite a surge in car buying in August. Year-on-year figures showed 9.6% more units - 79,060 - were sold than 12 months ago.
FTSE 100 biggest risers
Hikma Pharmaceuticals +7.00 +0.30% 2,350.00
International Consolidated Airlines Group SA +0.50 +0.09% 565.00
FTSE 100 biggest fallers
Anglo American -56.50 -7.79% 668.50
Glencore -7.80 -5.96% 123.15
Antofagasta Holdings -32.00 -5.36% 564.50
BHP Billiton -58.00 -5.23% 1,052.00
BP -17.95 -5.04% 337.90
FTSE AIM 100 biggest risers
Emis Group +68.00 +7.26% 1,005.00
Vertu Motors +2.50 +3.82% 68.00
Staffline Group +49.00 +3.63% 1,399.00
Restore +5.50 +2.18% 257.50
Utilitywise +2.75 +1.71% 163.75
FTSE AIM 100 biggest fallers
Ithaca Energy -2.13 -5.78% 34.63
Asos -138.00 -4.76% 2,760.00
Falkland Oil and Gas -1.00 -4.55% 21.00
GVC Holdings -18.00 -3.97% 435.00
Rockhopper Exploration -2.00 -3.70% 52.00