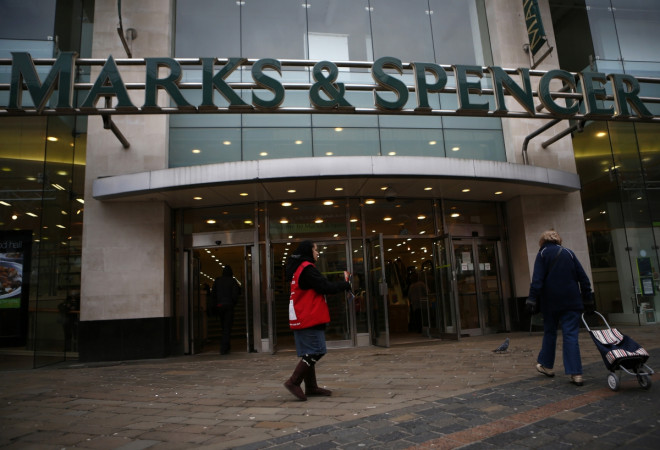 Marks & Spencer's profits have fallen for the third year in a row, down by 3.9%, while chief executive Marc Bolland and his management team will forgo about £3m worth of bonuses because of the poor results.
Disappointing non-food sales mean annual profits to the end of March were £623m, down from £665.2m a year earlier, M&S said.
Group sales increased 2.7% to £10.3bn, as UK sales rose 2.3% and international sales improved 6.2%.
Like-for-like UK sales for general merchandise, which includes clothes and furnishings, were down 1.4%, while like-for-like UK food sales were up 1.7%.
"We are focused on improving our performance in general merchandise and were pleased to see early signs of improvement. Our food business had a very strong year, consistently outperforming the market," Bolland said in a statement.
Retail market commentators are saying Bolland's large investment in new clothing lines modelled by stars like Rosie Huntington-Whiteley and David Gandy have failed to connect with shoppers.
During his first three years in the job Bolland received about £7m in bonuses. The bonus scheme for M&S 65,000 store staff is likely to be unaffected because their bonus award is separate and discretionary.
Underlying operating profit declined 4.7% to £741.9m, as UK gross margin fell by 20 basis points at 40.6% as a result of "increased markdown and promotional cost due to the highly competitive market during the year."
Underlying UK operating costs rose by 3.5% to £3.16bn.
The company said it reduced net debt by 6% in the year, to £2.46bn.
Looking ahead to fiscal year 2014/15, the company expects gross margin to improve by 100 basis points in general merchandise in the second half. Furthermore, food gross margin is expected to grow by 10 basis points to 30 basis points.
At the same time, operating costs are expected to rise by about 4% due to an increase in depreciation, inflation and the addition of new space.