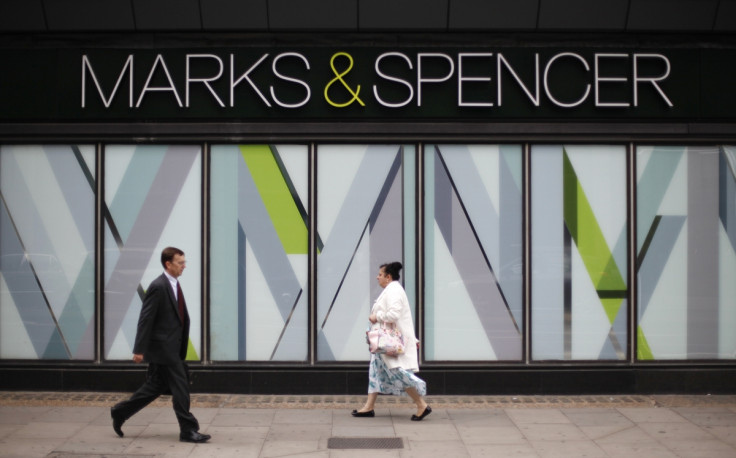 Steve Rowe, the new chief executive of Marks and Spencer (M&S) is set to personally oversee the retailer's troubled clothing division. He is said to be retaining personal control of general merchandising (GM), the division which primarily deals with clothing.
This is known to be the division that Rowe was originally running before getting promoted to the lead role on 2 April. On his first day in office, he is known to have told staff that he regarded the GM division as the company's top most priority.
"I'm going to carry on looking after general merchandise. The [GM] business unit directors will continue to report to me for the foreseeable future because that's where I believe the priority is.... We need to get GM working," Rowe said.
An M&S spokesperson confirmed Rowe's intention and said he intended to run this division "for the foreseeable future". "He sees GM as the number one priority for M&S and is personally committed to getting it right. As a result, all the GM business unit directors will continue to report to Steve as they work together to move the business forward," the spokesperson added.
The move comes ahead of the trading update that M&S is scheduled to give on 7 April, where analysts expect a decline of more than 3% in like-for-like GM sales in the fourth quarter. Analysts also noted that over the previous 16 quarters, like-for-like sales in the GM division had risen in only one quarter.
Apart from this, Rowe said he intended to make the business less complicated with more focus on customers. "I'm a big believer in keeping things simple. Doing things simply means we serve customers better, manage costs, and work more efficiently," the new CEO said.
The 48-year-old is said to have spent most of his career at M&S. While his first stint in the company was in the Croydon branch of M&S when he was aged just 15, his other roles in the retailer include being the head of food and leading the company's clothing and homeware division.