Marks and Spencer boss Marc Bolland received more than £2m ($3m, €2.7m) in the company's last financial year after he helped guide it to its first annual profit in four years.
The chief executive's salary was revealed in the firm's annual report. On top of his £975,000 annual salary, the Dutchman received a £596,000 bonus after M&S met its targets.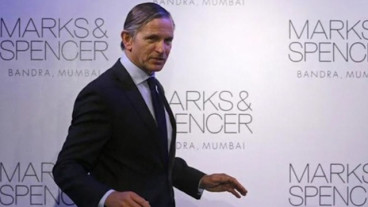 When his pension benefits, plus other benefits – which includes car allowances – and additional income was taken into account, Bolland took home a healthy £2.076m
In spite of being awarded such a hefty bonus, the high street retailer's chairman, Robert Swannell, said that there was still room for improvement.
"This year, we have seen outstanding performance in some areas of the business, but performance below our expectations in others," he said, referring to the international performance of the brand.
The food side of Marks and Spencer's business enjoyed a strong year, which led to the executive director of the division, Steve Rowe, to receive a £653,000 bonus.
Last year, Bolland and his team missed out on a bonus due to the company's poor performance.