Bordeaux chief executive Jean-Louis Triaud says Arsenal striker Marouane Chamakh is welcome back at the Ligue 1 side.
Since the Moroccan's move to north London in the summer of 2010, he's played just a bit-part role at the Emirates Stadium.
And having made just two appearances this term, both in the club's League Cup campaign, his former side are ready to end his Arsenal nightmare.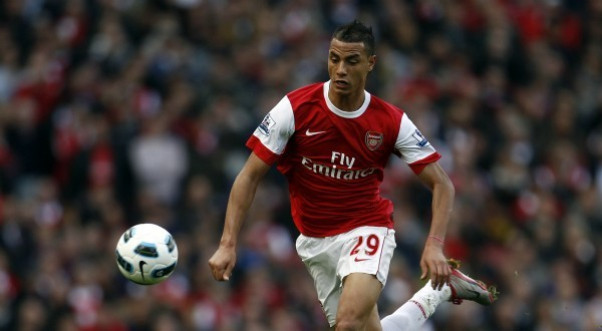 "Chamakh will always be welcome here," Bordeaux chairman Jean-Louis Triaud told France Football.
"He left with good memories and he is a talented player with fighting spirit. He is a boy that could inject enthusiasm into our group.
"However, there are a lot of conditions. His preference would be to remain in England and the financial aspect is important.
"Also, who said Arsene Wenger wants to let him go? Nothing is definite. If it is feasible, we will try to make it happen."
Earlier this week, Triaud talked up a potential move for Chamakh in January, but admitted that such were the player's financial demands that a permanent move for the Arsenal misfit would be difficult.
"A transfer is not worth discussing," he said.
"His salary is very high. We have to talk to the people at Arsenal to see what the terms and conditions for a loan would be. He's a talented boy but the situation is very complicated."
Despite the exit of Robin van Persie in the summer, Chamakh's opportunities have failed to improve this season, with Olivier Giroud and Lukas Podolski both preferred in attack, while Gervinho and Theo Walcott have even been played ahead of the Morocco international.
The 28 year old has admitted he thought his chances at Arsenal would improve come the exit of Arsenal's former skipper.
"After Robin van Persie left, I thought I'd play more," he told French radio station RMC.
"The competition is always a little hard in a club like that. I expected it. It's (up) to me to prove myself. But, in two, three months, if nothing changes, I must make a decision.
"With the departure of Robin, I'd say that I had a playing card. And if my playing time doesn't change, I'm not a fool - I'll leave. Bordeaux? It could be a solution, if I decide to go. But my priority is to stay in the Premier League."