A father-of-two has been jailed after he downloaded heaps of child and animal pornography from the internet. Phil Davidson, 39, from Rochester was sentenced to 16 months behind bars at Maidstone Crown Court.
The wedding photographer had more than three days worth of sadistic and bestial pornography, which featured babies as young as 18-months-old and a dog.
He searched for "baby rape" and "kiddy rape" online, amassing a total of 527 videos that showed children being seriously sexually assaulted as well as animals having sex with humans.
His wife and children were at the family home when police raided it on 19 December last year, Kent Online reported.
The court heard that Davidson, who initially denied being responsible for the obscene materials, was now living alone in a bedsit while going through a divorce.
He cried in the dock as Judge Adele Williams handed down his a custodial sentence, saying: "Those who commit offences such as these do not take account of the fact there are real children being subjected to real abuse in these images.
"While there are those such as you who are prepared to possess such images this dreadful practice will continue to exist. Your offending is very serious because of the number of images and because of their extreme nature.
"The search terms you were using can leave no doubt about the sort of images you were seeking. Some of them were babies."
Davidson, who also worked as bus driver, claimed he was depressed and that he viewed the distressing images to alleviate his own suffering by seeing people in "worse pain".
Defending, Dee Connolly said her client had a profound fear of cancer and and a wife that suffered from a rare illness attacking her skull and spine.
"He is very much isolated and feels great shame and remorse. He stands before you a broken man," she said.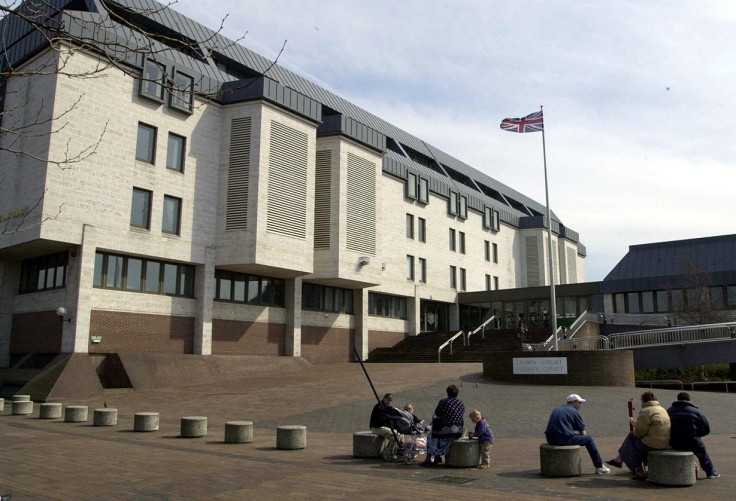 But Judge Williams said Davidson had to expect a lengthy custodial sentence given the extremity and volume of the pornography in his possession.
Prosecuting, Ben Irwin said: "It was of an extremely graphic nature of sexual abuse of very young children. One movie involved a dog and in a category B image the victim was aged between 18 months and two years.
"Search terms used highlights the defendant has deliberately and systematically sought out the most extreme forms of sexual abuse of very young children."