Police are on the hunt for a man accused of stealing trousers at knife-point after a same-sex hook up in a London park. Detectives have released a CCTV image of the suspect followingthe incident in Northwood Recreation Ground on 18 July.
The man, in his mid-20s, met with a 50-year-old at 3am after the pair flirted online. They walked and talked for a few hours before heading into a wooded area behind the recreation ground and settling down on a secluded bench.
The had consensual sex in the woods. But there was no happy ending.
At around 8am, the older man was still partially undressed when his companion said: "Do you want to see my knife?"
The suspect then pulled out a small multi-tool, revealed the knife blade and pointed it at the victim before picking up his trousers, containing his wallet and other personal items, and running away.
The victim bravely tried to chase but, shoeless and wearing only his underwear, he was no match for the younger man. His mobile phone was also stolen, along with various cash cards. It is not clear how he got home.
The CCTV image of the suspect was taken from a local shop where the suspect attempted to use one of the stolen bank cards.
The man is described as white, aged in his mid-20s, with short dark brown hair and a trimmed goatee beard.
"The suspect spent hours gaining his victim's trust so he could leave him in a vulnerable position, making it easier to rob him. The victim feared for his safety during the incident, which has left him extremely distressed," Detective Constable Jessica Allen said.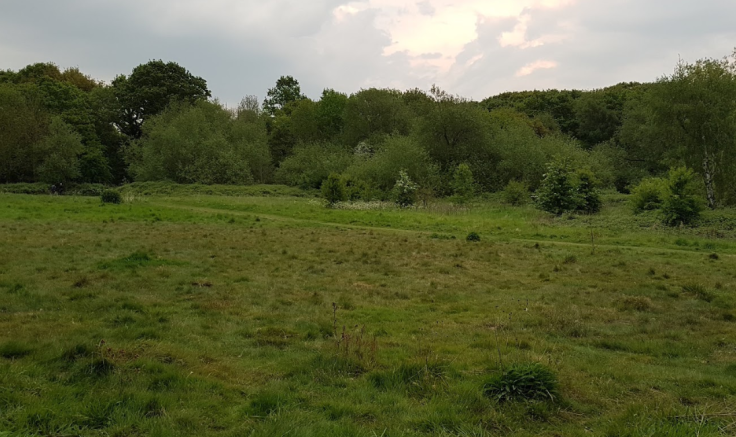 "We are keen to speak to the man pictured in the CCTV about the incident. If anyone recognises him, or has any information about the robbery, I would urge them to contact us as soon as possible."
Anyone who recognises the man in the CCTV, or anyone with information, should call Hillingdon CID on 020 8246 1791 or 101 or Tweet @MetCC.