A jealous former prison officer brutally murdered his former spouse with an axe outside her home in Louisiana, police claim. Mark Owens has been charged with second-degree murder after allegedly butchering Kimberly Owens on the steps of her house as she left for work on 27 September.
Police believe Mark, 56, was lying in wait for Kimberly, 48, outside the St Bernard Parish home she shared with her mother. He allegedly ambushed her with a long-handled axe. She died at the scene.
Kimberly's mother heard her daughter's cries for help and witnessed the climax of the horrific killing, which took place just a few steps from the front door.
"The mother heard screams, exited the house and saw the attack in progress. She begged for the attack to stop, and at some point, he may have gone after her," Sheriff James Pohlmann said.
The mother turned and ran back into the house then called the police immediately.
Mark, who handed himself into police after the alleged killing, has behaved violently several times since the couple divorced in 2014 after 20 years of marriage.
In 2014, Kimberly filed for a restraining order against him after he allegedly assaulted her. He accused her of having an affair with the parish president.
Local government in Louisiana is organised through parishes. The president is equivalent to a council leader.
Police say Mark also made threats against Peralta. He was never charged but later attempted to kill himself by swallowing pills
In 2015, he kept Kimberly hostage at her home in a different location while he was armed. He was charged with false imprisonment and simple battery.
In a statement, Torres said: "The death of my close friend and associate Kim Owens is shocking and heartbreaking. She was one of the kindest, most considerate people anyone could know. Kim was loving and loved by many. My heart is heavy, and I will miss her greatly."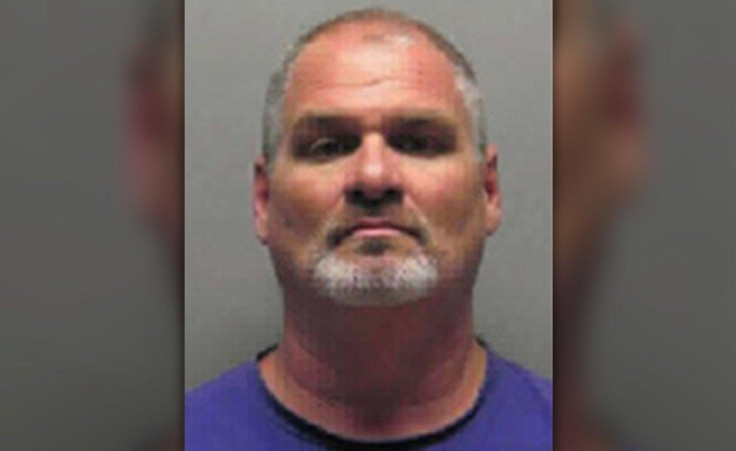 Mark previously worked as a correctional officer for the parish. Both he and Kimberly were well known to the law enforcement and political communities in St. Bernard.
"It's terrible to have to deal with stuff like this – especially when it's so close to home," Sheriff Pohlmann said.
Neighbours in Palmetto Street were equally mortified that something so gruesome and cruel could take place on their quiet residential street.
"No sir, you don't see that every day – it's sad. It's sad and a bad case of domestic violence. They were nice. It's just really sad, sad, you know," resident Phil Militello said.