Married Miss Dominican Republic 2012 Carlina Duran Loses Crown [PHOTOS]
Carlina Duran, 25, who was recently named Miss Dominican Republic 2012, had to hand over her crown to first runner-up Dulcita Lieggi as she is married, the organisers of the event said.
It was discovered that the beauty queen, who was crowned on 17 April, 2012, was married in the year 2009.
As per the rules of the contest, participants vying for the crown should be single.
Show director Magaly Febles told the Dominican television news programme Noticias SIN that the former Miss Dominican Republic admitted she was married after the Dominican newspaper Diario Libre reported the news.
The Associated Press reported that Duran, during a Wednesday night news conference, said that she had never lived with her husband. "In my daily life, I remained like a single woman, without thinking of myself neither materially nor spiritually married." The statement also said the marriage was brief, and the couple had begun annulment proceedings. The statement did not specify whether the annulment was finalised.
A professional model, Carlina, has earlier competed in the Tourism Queen International 2011 pageant. She was also named the "Sexiest Woman in the Caribbean" 2011 by Global Beauties.
At a news conference the organisers of the show handed the crown to the first runners-up, 24-year old Duclite Lieggi.
This is the second beauty pageant controversy in recent weeks, the previous being the disqualification of Jenna Talackova from the Miss Universe Canada pageant.
During early April, the show organisers discovered that Talackova is a transgender. A statement released by the Miss Universe Canada organisation, a Donald Trump-owned beauty pageant mentions that Talackova "did not meet the requirements to compete despite having stated otherwise on her entry form. We do, however, respect her goals, determination and wish her the best."
As per reports, this ignited a controversy and the model was finally allowed to take part and compete.
Both these recent incidents have shed new light on the outdated norms and regulations that currently exist in the beauty pageant arena.
Start the slideshow to catch a glimpse of the new Miss Dominican Republic 2012 Dulcita Lieggi at the official news conference: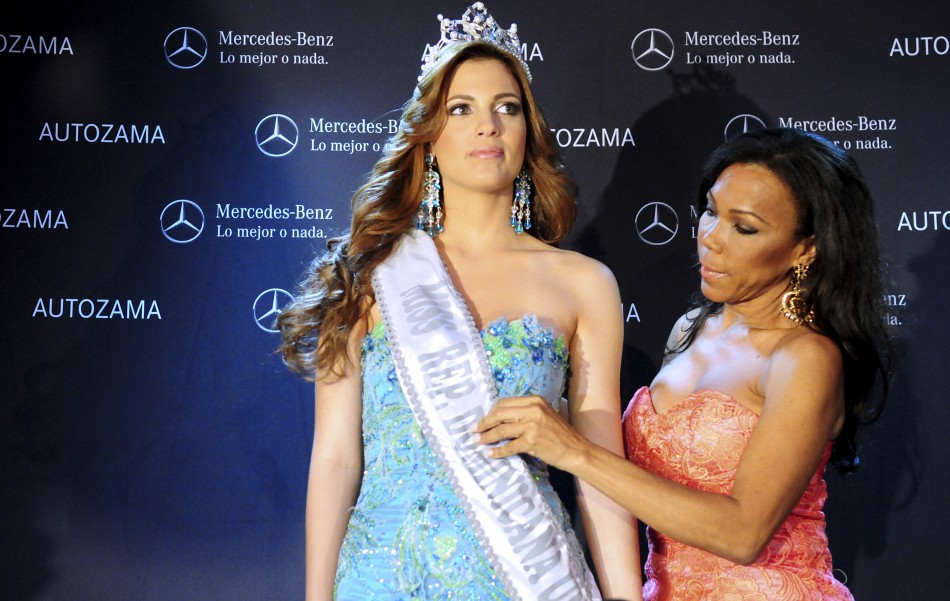 © Copyright IBTimes 2023. All rights reserved.