The hugely controversial Dutch-based Mars One mission has admitted that only 4,227 people actually completed its application form properly, rather than 200,000 as has been widely reported in the media.
Mars One has been in the media a lot this year, and not always for positive reasons. Nasa says no one is getting to Mars before it does, and MIT advised strongly against the mission after its feasibility study found that the Mars One mission was likely to end with the deaths of all the astronauts after 68 days on the red planet, if they actually managed to even get there.
One of the 100 finalists chosen to go on the Mars One mission has also publicly denounced the mission, saying that he was given none of the stringent tests astronauts have to take, such as psychological or psychometric testing.
Dr Joseph Roche claims he was chosen to go to Mars based on attending a 10-minute Skype interview, as well as how many points he earned by donating to the mission or purchasing merchandise.
Only 4,227 people wanted to pay the admin fee
On a new blog post on the Mars One website entitled "The Science of Screening Astronauts", Mars One's chief medical officer Norbert Kraft, MD, explains that while 202,586 applicants registered their interest online in 2013, the administration fees charged by Mars One, which varied from country to country, meant that most applicants did not progress to the next stage.
"The application procedure contained a number of hurdles that applicants had to overcome to show their commitment to the mission to Mars. The first was a payment of a small administration fee," writes Kraft.
"The amount of the fee paid by the applicant was calculated based on the GDP of the country of residence, ranging from 5 USD (for applicants who reside in Afghanistan, Burundi, Central African Republic, Congo, Eritrea, Liberia, Madagascar, Malawi, Niger, Somalia, Togo, Tokelau, and Zimbabwe), up to 73 USD (for people who reside in Qatar).
"These funds were used to pay application management costs and moderation of the applicant website."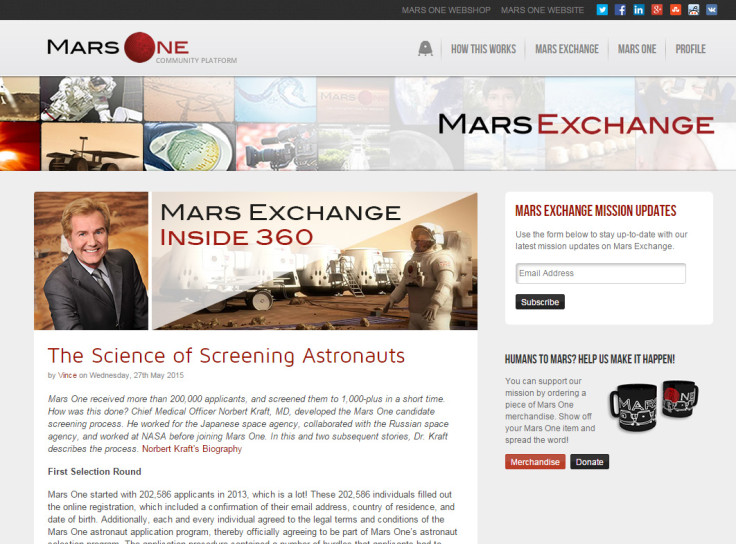 Once applicants paid, they could access the full application form pack, which required them to fill out a questionnaire, write a cover letter explaining why they were passionate, provide personal information, and create a public profile on the website, complete with photograph and a self-promotional YouTube video.
"Everyone had to complete the entire application in order to be reviewed as a candidate to move to the 2nd round. The total number of completed and submitted applications was 4,227," Kraft continues.
But there was apparently a medical exam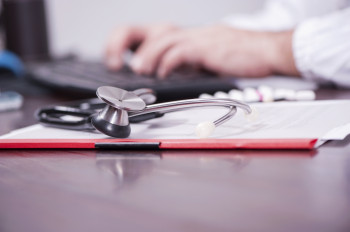 The selection committee then reviewed all the videos that had been submitted to judge if "applicants seemed to understand what they were applying for and if they were sincere about settling on Mars", and then the number of applications were whittled down to 1,058 participants.
Kraft says that the 1,058 whittled down applicants then had to take a medical exam conducted by their own doctor and then send in a medical statement, which Kraft stresses is "very similar to the exam required by NASA and the European Space Agency".
The medical exam, which we assume was conducted by the applicant's local GP, tested full function and range of motion in all joints, general health, eyesight and drug dependency.
The applicants were whittled down to 660 from there, and these applicants were put through a carefully structured online video interview" and then whittled down to the final 100.
Kraft, who developed the whole candidate screening process, previously worked at Nasa, the Japanese space agency and collaborated with the Russian space agency before joining Mars One.
The end of the blog states that Mars One next plans to reveal how they will select the final mission crew out of 100 people.