Martin Shkreli: 'Pharma bro' facing further fraud charges over 'Ponzi scheme'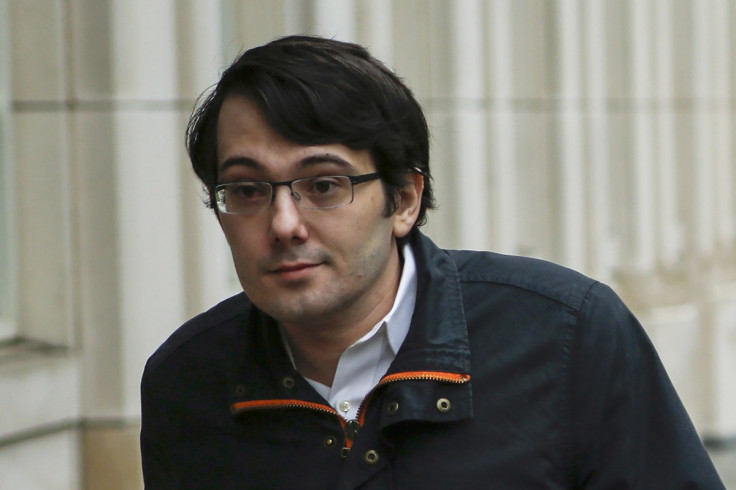 Martin Shkreli, the controversial pharmaceutical start-up owner once described as "the most hated man is America" may face more charges on top of the original fraud accusation he is already facing.
Shkreli, nicknamed the 'Pharma Bro', gained worldwide notoriety for hiking the price of an HIV and cancer drug from $13 (£9) a pill to $750. He has appeared at the US Federal Court in Brooklyn, New York, accused of multiple counts of fraud relating allegations involving stock from biotechnology Retrophin Inc, a company he founded in 2011. The money was allegedly used to pay off debts from unrelated business dealings.
According to US attorney Robert Capers, Shkreli is "ensnared investors through a web of lies and deceit and ran Retrophin like a Ponzi scheme, where he used the assets of the new entity to pay off debts from the old entity".
Shkreli has been charged with securities fraud, securities fraud conspiracy and wire fraud conspiracy and faces a maximum of 20 years in prison. According to CNBC, prosecutors are now "seriously considering" adding further charges against Shkreli relating to his alleged conduct at Retrophin, including securities fraud.
"I think today was a good day for Martin Shkreli," Shkreli's attorney, Ben Brafman, said after the hearing, according to CNN. "We do not think the indictment will change in any way or affect Shkreli in any way. I don't want to talk about an indictment that I have not seen."
Shkreli is due to next appear in court on 6 June, by which point the new charges may have already been filed against him.
When not involved in pharmaceutical companies, Shkreli is also known to use his wealth to purchase rap albums, including the sole copy of Wu Tang Clan's latest release, Once Upon a Time in Shaolin. He was also reportedly scammed out more than $15m attempting to purchase Kanye West's latest album The Life of Pablo prior to its official release.
© Copyright IBTimes 2023. All rights reserved.