Liverpool centre-back Martin Skrtel isn't concerned by rumours concerning the club signing Swansea City captain Ashley Williams in the summer transfer window.
Despite starting the season as first choice in The Reds defence, the Slovakian has fallen out of favour in 2013, with Jamie Carragher preferred to partner Daniel Agger.
Skrtel's return to the Liverpool first team coincided with defeat to Southampton, while he has suffered problems adapting to Brendan Rodgers' philosophy, which has involved passing the ball out of defence, thus exposing the 28 year old's unease in possession.
After making two new additions in the January transfer window, in the form of Daniel Sturridge and Phillppe Coutinho, Liverpool have been linked with a move for Wales and Swansea skipper Williams, who has impressed in leading Michael Laudrup's side to their first ever major trophy in the form of the League Cup.
But the agent of Skrtel, who could potentially make-way for the arrival of Williams, has paid no attention to the reports while explaining that despite the ex-Zenit Saint Petersburg defender having signed a long-term contract extension last August, will consider his future at the end of the season.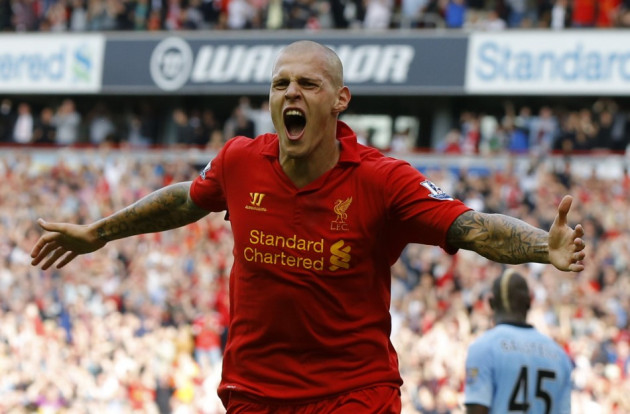 "I don't read things like this [Williams rumours], because such news I consider just speculation," Csonto told hnonline.sk.
"Martin still has a valid contract with Liverpool and we are not going to discuss his future during the season," he added.
"In the summer, we will see what intentions Liverpool have with him and will decide accordingly."
Skrtel has already expressed his displeasure at being omitted from the starting XI in recent weeks, claiming Rodgers could have been misleading him over reasons for being overlooked.
"He gave me some explanation, but it's hard to tell if it was the true reason he gave me," said Skrtel in February. "I don't think it was and think there is something else behind it."
"I have come across such views that it would not be correct to consider leaving a club where you have been on the bench in four or five fixtures.
"On the other hand, it is hard to put up with it. For three years at Liverpool I was playing in almost every match. I have had various thoughts but certainly I'm not going to make any hot-blooded decision."