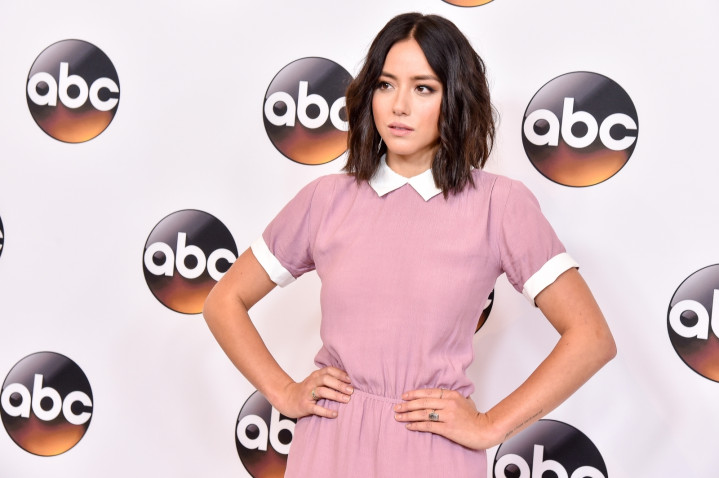 Chinese American actor Chloe Bennet has revealed that she felt compelled to change her name from Chloe Wang in order to get ahead in Hollywood.
The 25-year-old star, who plays Daisy "Skye" Johnson / Quake in Marvel's Agents of SHIELD, disclosed to an Instagram follower that she struggled to find work because the movie industry was "racist" and her name made film bosses "uncomfortable."
"Hollywood is racist and wouldn't cast me with a last name that made them uncomfortable," she wrote in the comment section when the fan queried her name change.
Bennet, who works with RUN (Represent Us Now), an organisation that aims to give a voice to Asian American Pacific Islanders living America, went on to state that the move was a professional decision and doesn't define who she is as a person.
"Changing my last name doesn't change the fact that my BLOOD is half Chinese, that I lived in China, speak Mandarin or that I was culturally raised both American and Chinese... It means I had to pay my rent."
Bennet added: "I'm doing everything I can, with the platform I have, to make sure no one has to change their name again, just so they can get work."
Bennet, who is the latest celebrity to speak out about the diversity row blighting the film and TV industry, was among the stars who praised English actor Ed Skrein for his decision to step down from playing Major Ben Daimio in the Hellboy reboot. Whitewashing allegations were levelled against the film because the original comic book character is of Asian descent.
Taking to Instagram, Bennet shared a snap of Skrein's original statement along with the caption: "DAMN, that's a man. Thank you @edskrein for standing up against Hollywood's continuous insensitivity and flippant behavior towards the Asian American community."
She added: "There is no way this decision came lightly on your part. So thank you for your bravery and genuinely impactful step forward. I hope this inspires other actors/film makers to do the same. Also, dayum cute af AND a pioneer for social injustice?! Fellas, take note. That's how it's done."
Her remarks are likely to start a fresh conversation in light of the slew of controversies about the "whitewashing" of Asian roles in recent months. In October 2016, Walt Disney Pictures announced it would launch a global search to find a Chinese actress to play the titular heroine in the Mulan live-action remake, following a successful petition not to "whitewash" the character, based on legendary female warrior Fa/Hua Mulan.
In April, the big screen adaptation of the Japanese manga Ghost in the Shell was criticised for casting Scarlett Johansson in the lead role. Paramount Pictures' domestic distribution chief Kyle Davies later admitted that the whitewashing controversy was one of the reasons it flopped at the box-office.