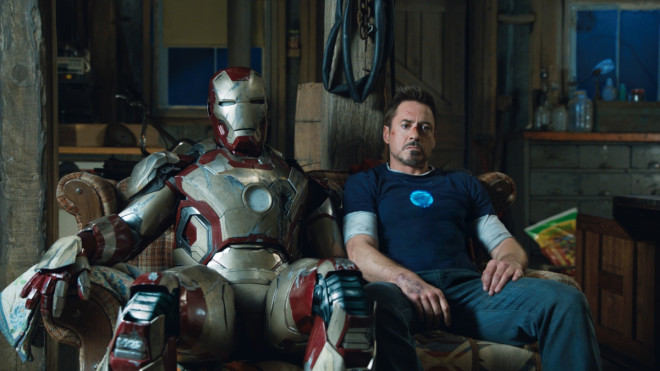 A sequel to second-biggest comic book movie ever and fifth biggest film of all time Iron Man 3 will happen, that is in no doubt. When and with whom in the starring role however, are two questions begging for answers.
Robert Downey Jr, whose performance in the original Iron Man is ,one of the key reasons for Marvel Studio's continued and enormous success, will return as tech supremo in the next two Avengers sequels after signing a new contract last year. However that contract made no mention of an Iron Man 4.
With that in mind it seems unlikely that there will be an Iron Man 4 before Avengers 3 – probably in 2018 – which makes Marvel asking fans about their interest in a sequel quite interesting.
Cinema Blend's Kristy Puckho attended a Captain America: The Winter Soldier screening and was handed, along with everyone else in attendance, a questionnaire by representatives of Marvel.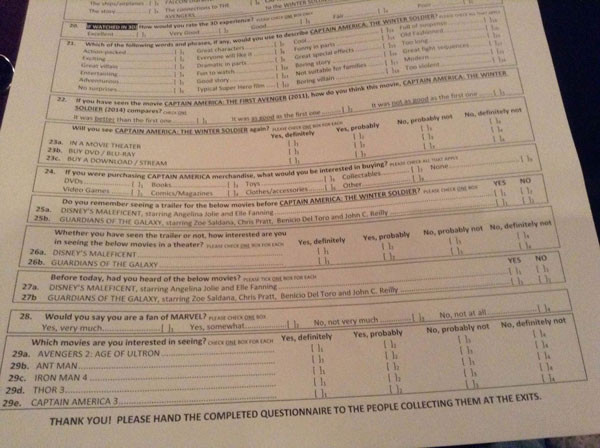 As well as the usual questions about which demographic the viewers fall into, there was also a question about future Marvel films: "Which movies are you interested in seeing?"
It lists five answers below – Avengers 2: Age of Ultron, Ant-Man, Thor 3, Captain America 3 and Iron Man 4. What makes this interesting is that all the films are already known to be in the works apart from Iron Man 4.
What does this mean? In my opinion probably a certainly amount of nervousness at Marvel, which, being a business, is keen to milk its cashcow again, but which is hamstrung by its star's contract. If the overwhelming response to this questionnaire is that people want Iron Man 4, might it mean we see one sooner than Avengers 3?
Things change in the movie business so Robert Downey Jr could be convinced to return for another outing after or before the end of his current contract. Another possibility is that Avengers 3 is substituted for a fourth Iron Man.
Studio boss man Kevin Feige has said however that Iron Man could be recast, likening the franchise to the James Bond films. It's the latter that seems the most likely. Sadly Robert Downey Jr can't play the part forever and has described his desire to not "outstay his welcome" in the role.
He will be back twice more however, starting with Avengers: Age of Ultron next year.