Marvel's Doctor Strange trailer has earned massive popularity but the casting of Tilda Swinton as Ancient One has created more controversies. In order to address the "whitewashing characters" issue, the movie's co-writer has finally opened up about it.
Speaking with Double Toasted in a video interview, C. Robert Cargill said the decision of casting Swinton as the mentor of Dr Stephen Strange (Benedict Cumberbatch) was carefully planned in order to avoid political clashes with China. He added Marvel Studios was well aware of its fanbase in China and did not want to create a controversy with any reference to Tibetan and Chinese relations.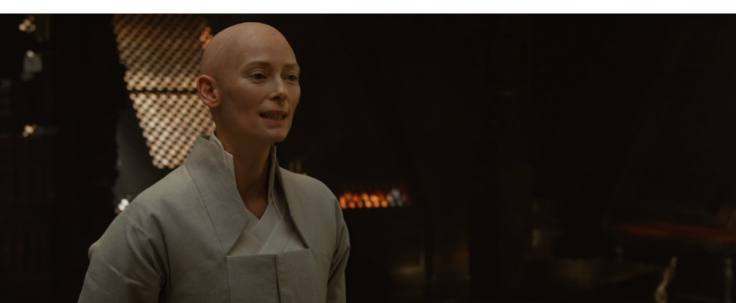 "The Ancient One was a racist stereotype who comes from a region of the world that is in a very weird political place," he told the news outlet.
"He originates from Tibet, so if you acknowledge that Tibet is a place and that he's Tibetan, you risk alienating one billion people who think that that's bulls**t and risk the Chinese government going, 'Hey, you know one of the biggest film-watching countries in the world? We're not going to show your movie because you decided to get political.' If we decide to go the other way and cater to China in particular and have him be in Tibet... if you think it's a good idea to cast a Chinese actress as a Tibetan character, you are out of your damn fool mind and have no idea what the f**k you're talking about."
Ancient One is the Sorcerer Supreme and helps Stephen cure his shaky hands, the result of a medical career-ending car accident. However, the doctor later becomes the Ancient One's student and learns mystical and martial arts and fights evils to keep the world safe.
Doctor Strange premieres on 4 November 2016.