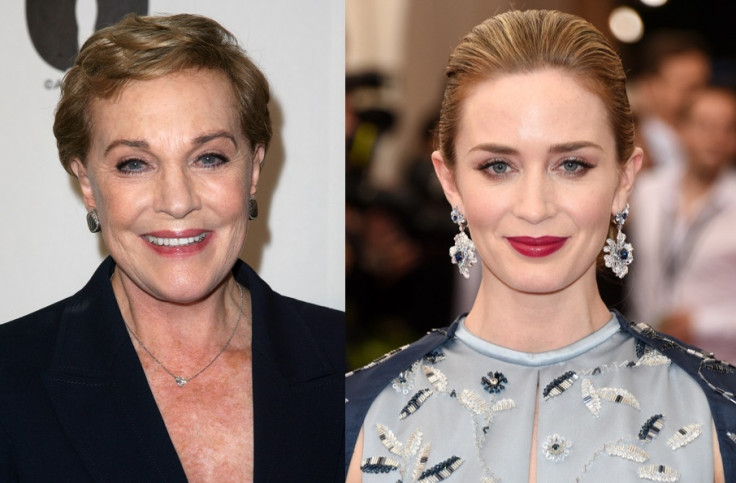 Recasting in Hollywood has always been commonplace, especially nowadays when we see superheroes change hands so quickly in certain cinematic universes, such as Batman or Spider-Man.
When an actor is charged with resurrecting an iconic role for the big screen, the prospect must be arguably more daunting. Given the unanimous association of Julie Andrews as the embodiment of Mary Poppins in the 1964 film , it is understandable that Emily Blunt – who officially stars as the beloved nanny in the 2018 sequel, Mary Poppins Returns – would be a little nervous.
Luckily it turns out that Andrews thought Blunt stepping up to portray the character is "practically perfect in every way"... or so she told director Rob Marshall in so many words. Talking to Entertainment Weekly, Blunt detailed how Marshall "was in the Hamptons, and saw Julie [so] he said, 'It's top secret, but Emily Blunt's playing Mary Poppins..."
And she went, 'Oh, wonderful,' Blunt continued. "I felt like I wanted to cry. It was lovely to get her stamp of approval. That took the edge off it, for sure."
One of Disney's most treasured classics, the original Mary Poppins movie saw Andrews play the titular nanny who takes over care of the two young children of the wealthy and uptight Banks family.
Mary Poppins Returns will be set in Depression-era London, taking place 20 years after the first film (which was set in 1910). It will see Poppins return to visit the now grown-up Michael (Ben Whishaw) and his three children, as well as his older sister, Jane (who is yet to be cast), after they suffer a personal loss. Lin-Manuel Miranda is also aboard the project, while it has been rumoured that Meryl Streep will play Poppins' cousin Topsy.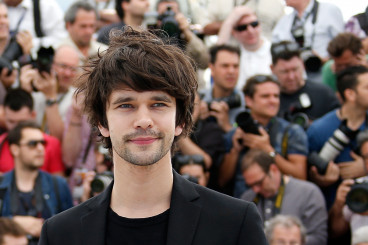 While Andrews seems pleased with the direction that the new movie is taking, someone who hasn't been quite so enthusiastic about the sequel lately however is Andrews' co-star in the original, Dick Van Dyke. Speaking in a recent interview with the Daily Mirror, the 90-year-old stated: "Sequels are traditionally not as good as the first. But I wish them well."
When asked whether he would think about reprising his role of Cockney chimney-sweep Bert for the follow-up, he candidly confessed: "I'd have to see the script. Without Walt Disney, and the Sherman brothers to write the score and Julie, it will be difficult, I think."
For more entertainment news follow A-List on Twitter @Alistinsider