Donald Trump's travel ban has been dealt a second blow after a federal judge in Maryland blocked a critical section of the order on Thursday (16 March).
While the ban had already been frozen nationwide by a Hawaii judge before it was set to take effect, the Maryland ruling is narrower in scope and comes hot on the heels of the previous ruling.
US District Judge Theodore D Chuang declared that the updated version still targets Muslims and used Trump's comments advocating for a ban on Muslim immigration during the election campaign as evidence for its real intent.
"The history of public statements continues to provide a convincing case that the purpose of the Second Executive Order remains the realisation of the long-envisioned Muslim ban," the Maryland judge wrote, according to the Washington Post.
The updated executive order bans citizens from six Muslim-majority countries – down by one from the first version. Those nations are Iran, Somalia, Sudan, Yemen, Libya and Syria. It exempted green card and visa holders, but maintained the suspension of all refugee entry for 120 days.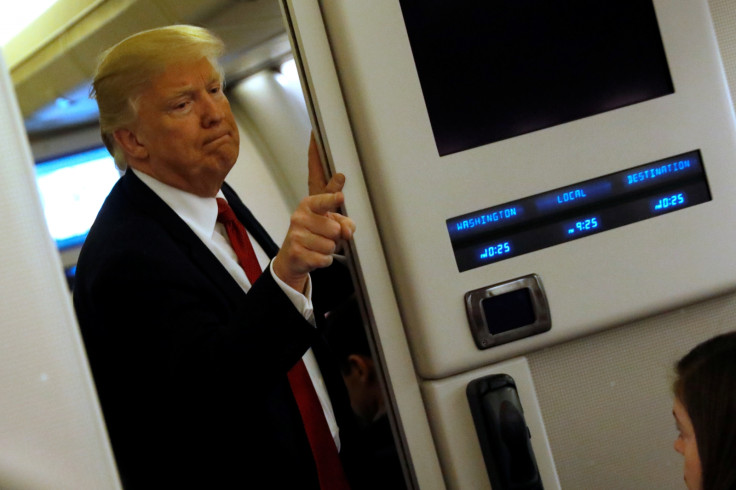 Chuang's decision applies only to the section of the order that prevents visas from being issued to citizens of the six Muslim-majority countries.
Government lawyers in Maryland argued that the updated version of the travel order had undergone substantial revisions and that it is necessary in the interests of national security in order to protect the US from "radical Islamic terrorism".
While Chuang said he "should not, and will not, second-guess the conclusion that national security interests would be served by the travel ban," if its primary aim is to discriminate against a particular religion, he had little alternative but to halt the executive order.
Describing it as a "highly unique case", Chuang wrote: "The record provides strong indications that the national security purpose is not the primary purpose for the travel ban."
The case in Maryland was brought by the American Civil Liberties Union (ACLU) and other groups representing immigrants, refugees and their families.
While the government's next legal step is not immediately clear, Trump railed against the earlier decision in Hawaii, describing it as an "unprecedented judicial overreach" and vowed to take the fight to the Supreme Court if necessary.