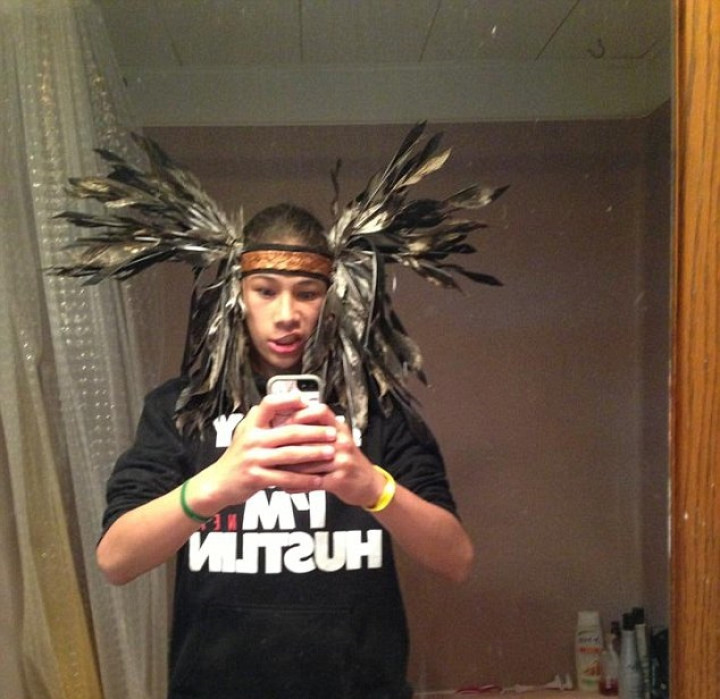 Teenage killer Jaylen Fryberg lured his victims to their death by text, it has emerged.
The 15-year-old shot at five friends in the cafeteria of Marysville-Pilchuck High School in Washington on Friday (25 October) killing one of the students named as Zoe Galasso and critically injuring five others before turning the gun on himself.
It has been revealed that Fryberg invited each of his victims to lunch by text message. He sat at a table in the school cafeteria with his former friends when he pulled out a .40-calibre handgun and began firing at them at close range.
Snohomish County Sheriff Ty Trenary told a news conference that detectives are looking through text messages, phone and social media records in an investigation that could take months.
Sheriff Trenary said the gun used in Friday's shooting had been legally purchased by one of Fryberg's relatives, though it is unclear how the schoolboy obtained the weapon.
One of the seriously injured girls, Gia Soriano, died in hospital on Sunday night. The three other students injured in the shooting were Shaylee Chuckulnaskit, 14, and Fryberg's two cousins, Nate Hatch, 14, and Andrew Fryberg, 15.
Shaylee Chuckulnaskit, remains in critical condition in intensive care at Providence Regional Medical Centre in Everett.
Nate Hatch, who is being treated for a gunshot wound to his jaw at Harborview Medical Centre in Seattle, said he forgave his cousin.
He wrote a message from the intensive care unit saying: "I love you and I forgive you jaylen rest in peace."
The teenagers had grown up together in the Native American Tulalip tribe along with Andrew Fryberg, who remains in a critical condition in Harborview Medical Centre following the attack.
As the school and the local community come to terms with the shooting, investigators are considering a possible motive. It has been suggested that Fryberg was angry after being rejected by a girl and had been a victim of bullying at the school.