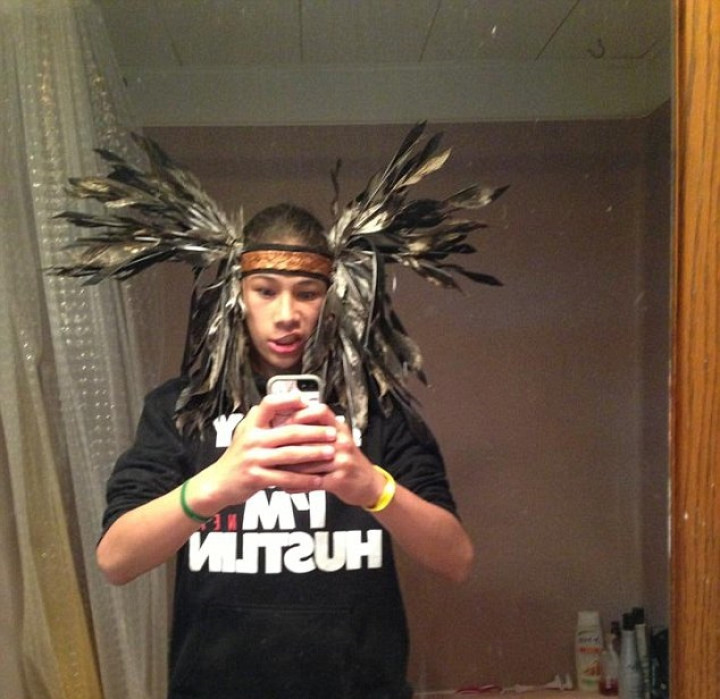 A gunman who shot and killed one person and injured five others before turning the gun himself, has been named as Jaylen Fryberg.
Several pupils identified the shooter as a fellow student at Marysville School.
It is reported that he entered the school cafeteria at 10.30am and fired several shots at his friends, before killing himself. It's believed he was a victim of bullying.
Student Austin Taylor told a local news station he was standing near the shooter when the incident began.
"He had a blank stare," he said. "He was just staring at the victims as he shot them." Taylor said the shooter "was just calm during the whole thing and he was perfectly fine the day before."
Multiple students have identified the shooter as Jaylen Fryberg, a student at #MPHS: http://t.co/1pQTdefFD7

— The Seattle Times (@seattletimes) October 24, 2014
Another student, Jordan Luton, told CNN the attacker, a fellow freshman, took a gun out of his backpack in a cafeteria and opened fire, aiming at specific targets who were known to him.
"The table he went up to, he came up to from behind," he said. "He had a gun in his hand. He fired about six bullets into the back of them. They were his friends."
Jordan said the gunman then went outside the cafeteria and fired more bullets before shooting himself.
A student described a grisly scene in the cafeteria saying: "There was blood everywhere."
The witness said at one point during the shooting, the gunman's handgun jammed, and the boy used the opportunity to flee the cafeteria.
At a press conference Joanne Roberts, CMO at Providence hospital said: "This is a terrible, terrible day in our community."
Three young people in a "very critical condition" were admitted to Providence Regional Medical Centre in Everett.
One male shooting victim sent to Harborview Medical Centre in Seattle is out of surgery, while a 14-year-old student who was shot in jaw is not in a life-threatening condition.
The campus of Marysville-Pilchuck High School, has 2,500 students.
Police have been evacuating the school and transporting the children away from the site to be reunited with their anxious parents.
It's the third shooting in the state in a matter of months. In June this year a shooting occurred at Seattle Pacific University, where a gunman killed a student and wounded two others.
The same month a teenager shot and killed another student and injured a teacher before taking his own life at a high school in the neighbouring state of Oregon.