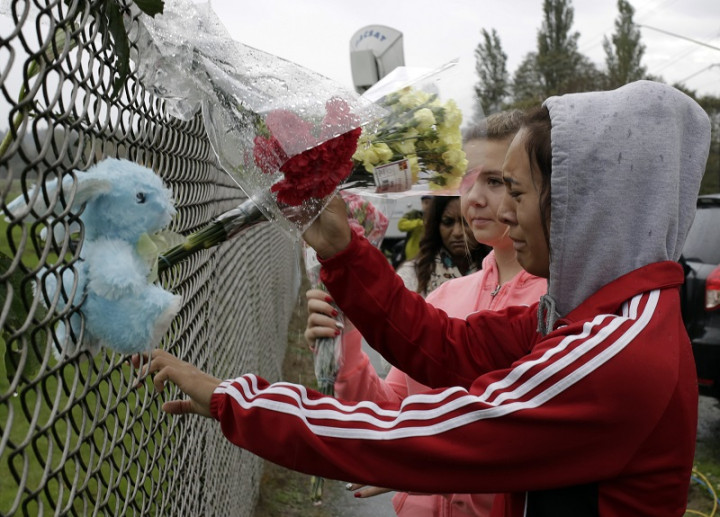 A young teacher in her first year on the job has been praised as an all-American hero after she intervened to stop a pupil's shooting spree at a Washington school.
Megan Silberger, a 24 year-old social studies teacher, grabbed the arm of Jaylen Fryberg after he shot dead a fellow student and injured at least four others at Marysville-Pilchuck High School in Washington state on Friday.
The 14 year-old reportedly went on a shooting spree in the school cafeteria after his romantic overtures were rejected by a girl. Fryberg pointed a gun at the teacher before shooting himself.
Eyewitnesses said the teenager, who was in his first term at the school, pulled his father's handgun from his pocket and approached a group of classmates from behind before spraying a hail of bullets across the cafeteria.
One girl died immediately, and two boys and two girls were injured – three of them in the head.
As children ran for cover under tables and fled from the cafeteria, Silberger walked towards Fryberg as he paused to reload his Beret .40 gun and grabbed his arm.
Parents said Silberger's courageous actions managed to prevent the horrifying shooting from escalating.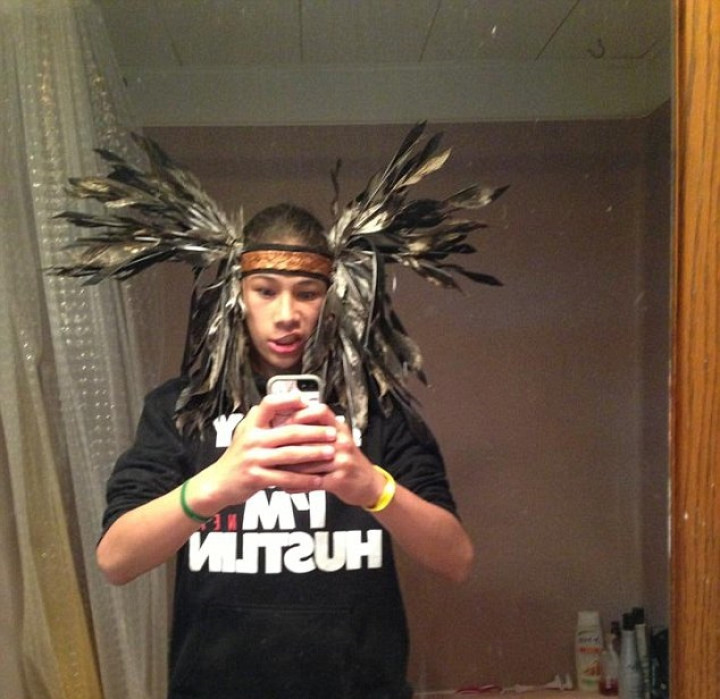 Student Eric Cervantes hailed the teacher as a hero, and said she prevented dozens more from being killed.
"She intercepted him – he was either reloading or tried to aim at her," he said. "She tried moving his hand away and he tried shooting and shot himself in the neck. It lasted like two seconds."
Jordon Luton, who was finishing his lunch at the time of the shooting, said: "He looked at me and my girlfriend and gave a kind of smirk and then carried on shooting.
"I have no idea what his motive was because the day before at football practice, he was fine – talking, having a good time. And then today, just horrible. I don't know what went through his head or what caused him to do that."
A Twitter account in Fryberg's name suggested that he was depressed after an unhappy romance and had been bullied. Luton said the teenager had recently been involved in a fight after someone said "something racist".
Fryberg was a member of the local Tulalip Native American tribe, and had recently been voted by fellow students as "Homecoming Prince" – a prestigious role at school dances. He did not appear to have been socially isolated like many other school shooters.