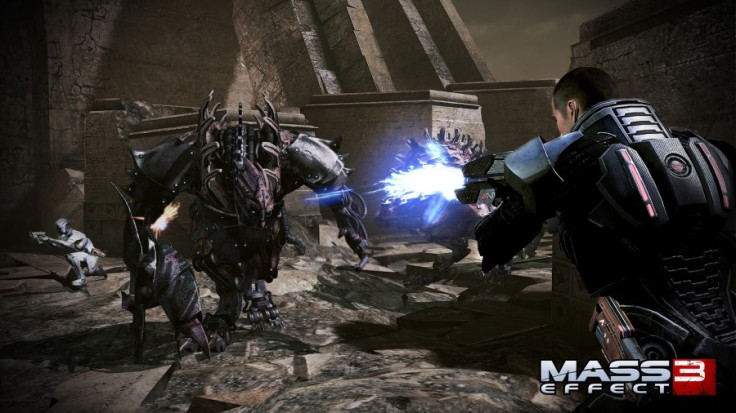 Mass Effect fans are in for more good news. BioWare proposes to focus future single-player DLCs solely on Commander Shepard. Up until now, barring the Extended Cut DLC, the game developers had nothing much to offer in terms of single-player add-ons. However, that could change very soon, if Mike Gamble - the producer of the Mass Effect trilogy - is to be believed. It seems Gamble showed off a photograph hinting at the future of the Mass Effect 3 (ME3) game world at his panel meeting at Comic-Con.
"We want to do single-player DLC," Gamble told Joystiq in an interview, adding, "We want to do single-player, maybe more multiplayer if people still play it. Mass Effect 3 is Shepard's story." He added that single-player DLCs for ME3 would probably focus around Shepard.
The Earth multiplayer DLC is the fifth update for ME3, following three earlier updates and the anticipated Extended Cut update to fix the game's endings. Gamble went on to admit he was pleasantly surprised by the response of fans to the multiplayer project.
"We see people who have everything unlocked all the way up to level 20 on everything, plus all the mods, plus all of the gear, everything," Gamble revealed in his appreciation of the effort and loyalty of fans of the series, explaining, "It takes a lot of time, a lot of time to get that stuff, like hundreds and hundreds of hours of play to usually get up to that level. And some of these people had done it in the first month to two months."
Meanwhile, BioWare's eagerly anticipated Earth DLC pack hit the Xbox 360 and PC platforms, worldwide, on 17 July. PlayStation 3 (PS3) owners in the US were able to access the pack on the same day but their European counterparts will have to wait for Wednesday, 18 July. According to ComputerAndVideoGames, Wii U users can finally rejoice. The developers confirmed the availability of ME3 for the console, along with the Extended Cut release on disc.
Watch Mass Effect 3: Earth Multiplayer DLC Video: