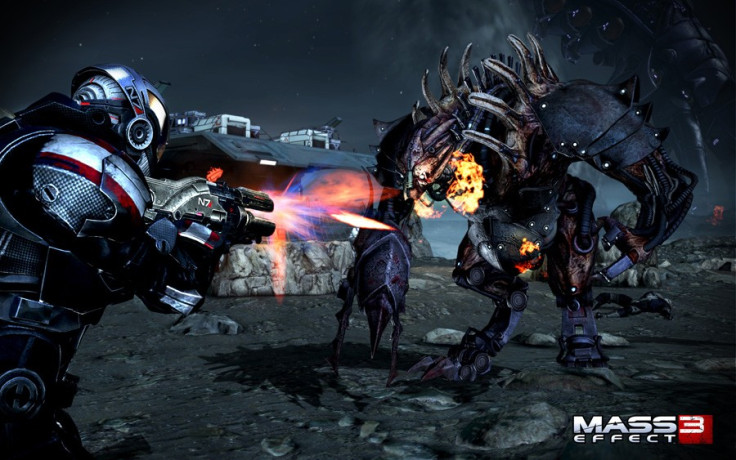 Following BioWare's announcement of plans to address concerns over the ending for Mass Effect 3 (ME3), gamers have been anxiously waiting to get their hands on the Extended Cut DLC. ME3 fans are eagerly looking forward to everything the DLC could bring to the table, as they hope for a better and more complete ending.
BioWare has already clarified, however, it will not change the ending but admitted they will add more details and make the ending clearer. In a recent press meet for the forthcoming animated series game Tron: Uprising, the gaming news service - G4TV - reportedly dug out some insight into ME3's upcoming Extended Cut DLC.
G4 reports that it held an exclusive interview with the game's voice actors Lance Henriksen and Tricia Helfer and ascertained that they lent their voice-over recording for Mass Effect 3's ending expansion pack.
"We spoke to actors Lance Henriksen and Tricia Helfer, and both confirmed they have recorded voice-over work for Mass Effect 3's expanded content, which almost certainly means EDI and Admiral Hackett will return," asserts G4.
"I'm voicing some more Mass Effect on Monday," Helfer told G4. Henriksen, however, was a little more specific.
"I just did another session with them...They were saying there's a little bit of a problem with the abruptness of the ending," Henriksen said, "So we did a whole series of things to add to the end of the game, to live up to the quality they've been doing."
"Usually, when a guy loses the game, the game shuts down; it's over. It's done. The players don't like that," Henriksen adds.
According to G4, Raphael Sbarge, who lends his voice to Marine Kaidan Alenko, also confirmed that he was deeply involved. His recent tweet said: "Just when you thought I would never go back, they keep PULLING me back in #MassEffect!! Recording!! Yay! Wha-hoo!"
"We are all incredibly proud of 'Mass Effect 3' and the work done by Casey Hudson and team," Dr Ray Muzyka, co-founder of BioWare, said in the written announcement in early April.
"Since launch, we have had time to listen to the feedback from our most passionate fans and we are responding. With 'Mass Effect 3: Extended Cut' we think we have struck a good balance in delivering the answers players are looking for while maintaining the team's artistic vision for the end of this story arch in the 'Mass Effect' universe," Dr Muzyka elaborated.
While we speculate about the features, game actors and other in-game elements for the cliff-hanger finale, there is still no word about the exact release date for Mass Effect 3: Extended Cut DLC. It seems as though we will have to wait longer than expected.
Watch this Intriguing Video where Lance Henriksen Talks About the New Mass Effect 3 Ending [Credit: G4TV]:
MUST READ: 'Mass Effect 3: Operation Shieldwall' Multiplayer Weekend Punishes Players [SPOILERS]
MUST READ: 'Mass Effect: Infiltrator' Now Available on Android Devices [TRAILER]