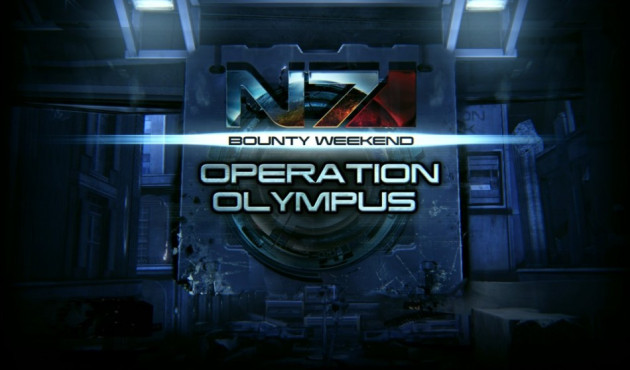 Games developer BioWare has announced another Mass Effect 3 multiplayer challenge for the weekend (10-12 August) called "Operation Olympus". Players are required to take on waves of Reaper threats while successfully achieving full extraction, wherein the bounty weekend mission focuses on defending Firebase London.
"Increased Reaper activity has been reported around London. Operation Olympus will focus large-scale strikes on the Reapers to buy the Resistance time to investigate," reads the game synopsis on BioWare's official blog.
Your squad goal would be full extraction from Firebase London using any kit on any difficulty, using any class. In addition, you are entrusted with a bigger community goal: complete wave 10 against any enemy type using any class on any map for a combined community total of 200,000 Bronze missions, 175,000 Silver missions and 70,000 Gold missions.
With the mission difficulty level rising after each bounty weekend mission, veteran players are contemplating dropping down from Gold difficulty to either Silver or Bronze to help their team-mates. While such a move would improve the chances of a successful extraction, it is likely to disadvantage less experienced players.
Here is what some players had to say about Operation Olympus on the BioWare Social Network forum:
"I dunno what to play, they really should have some kind of progress meter. Do I play bronze, silver or gold? People might be trying to complete it for Gold even after we meet the requirements not knowing that silver or bronze need to be played still D:."
"I would be easier to get the goal if the servers didn't stop freezing or doing whatever they're doing in the middle of wave 10. I think I'm done for the night. It's getting annoying to waste 25 minutes to have everything freeze up and not get anything out of it. Was planning on going all night too... :( ,."
"It does seem... a little more involved than the last Operation. Still, went ahead and fully completed (ie, played till extraction) 5 Bronze, 5 Silver, and 5 Gold matches today. Oddly, the completing Silver matches turned out to be the hardest to do."
"This is a catch 22 for the thousands of gold/platinum players out there. If we go down to silver and bronze to help with the community goal people will get p*ssed at 'killstealing' and being a score ****, but if we don't the goal will fail."
On successful completion of Squad Goal, all squad members will be awarded a Commendation Pack, while Allied Goal success will net all players a Victory Pack. In order to participate in the Weekend Bounty mission - Operation Olympus - players must first install Mass Effect: Earth. Expect random items being rewarded with the Commendation Pack, with a chance of earning a couple of special N7 items with the Victory Pack each time you complete a weekend bounty mission successfully.
[Source: BioWare Blog]