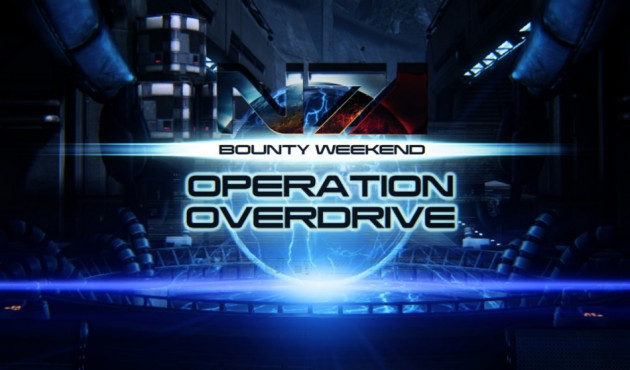 BioWare has announced the next N7 multiplayer mission, Mass Effect 3: Operation Overdrive, for the weekend starting from 5 October to 7 October. This time the mission involves defending a massive strike from the Reaper forces on multiple allied fronts, while the primary mission objective focuses on immediate extraction of key allied forces caught behind enemy lines.
As Gaming Examiner notes, Operation Overdrive is all set to kick off with the unofficial motto: "Never leave a man behind."
Here is the official mission description for the upcoming N7 multiplayer event, as cited on the BioWare blog:
"Based on intel recovered during Operation PATRIOT, we are anticipating a massive strike from the Reapers on multiple fronts. Our information officers and special-ops teams stationed behind enemy lines require immediate extraction."
Meanwhile, Admiral Hackett thanks the overwhelming success of the earlier multiplayer weekend mission Operation Patriot. Praising the valiant efforts of the allied military forces in destroying the Atlas Mechs deployed by Cerberus, while also successfully retrieving the Cerberus data detailing unusual Reaper activity and intelligence.
Here is the complete statistics depicting the monumental effort of the Mass Effect multiplayer community in achieving overwhelming success with Operation Patriot:
Atlas Mechs Destroyed During Operation:
X360: 322,410
PS3: 82,465
PC: 199,153
Total: 604,028
Though the success of the allied forces inspires confidence, the franchise's gaming community faces a stiffer challenge in the upcoming multiplayer mission for Mass Effect 3: Operation Overdrive.
Here is the complete description of the squad and allied goals, along with the specific rewards for achieving each of the goals.
Squad Goal: Full extraction on any map at any difficulty in 20 minutes or less. Squads can be any size.
Allied Goal: Complete 200,000 extraction waves on any difficulty. Squads can be any size. Full extraction not required.
Special Circumstance: None
Squad Goal Success: All squad members awarded a Commendation Pack
Allied Goal Success: All players awarded a Victory Pack