Construction workers in the city of Potosi, Bolivia, have uncovered the remains of hundreds of miners from the Spanish colonial era.
The workers stumbled upon the grisly remains when they started building in the El Mindero quarter of Potosi, high in the Andes Mountains.
"We are talking about a common grave found at about 1.8 metres (5.9 ft), and the human remains are scattered over an area of four by four metres," Sergio Fidel, a researcher at a museum belonging to Potosi's Tomas Frias University, told AFP.
The university only found out when its staff heard that construction workers were placing the bones in a huge mound to clear the area for the new building they were working on.
Between 400 to 500 skeletons were found and there may be many more.
How the Colonial miners met their deaths is a mystery. One theory suggests that this area was an indigenous burial ground for slaves and indentured servants who may have worked in the mines, says historian Jose Antonio Fuertes.
Another explanation could be that the remains are linked to the collapse of a reservoir in Potosi during the 17<sup>th century that killed around 2,000 people.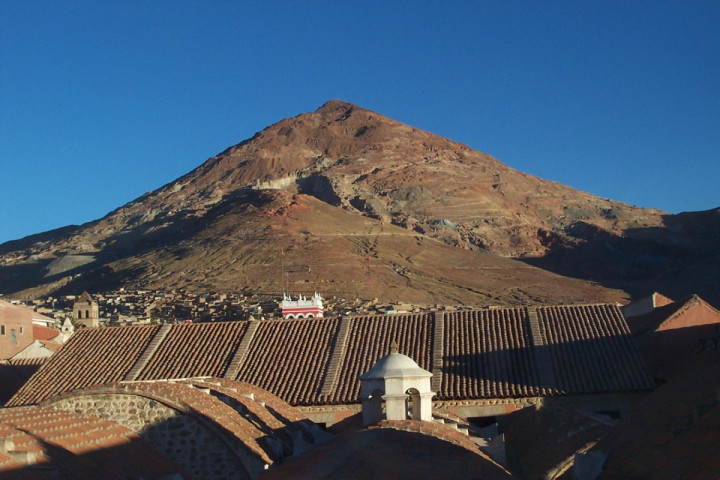 The Potosi mine became the world's biggest when silver was discovered there by the Spanish in 1545.
It's estimated that around eight million African and indigenous slaves worked at the mines, which were a source of huge wealth for the Spanish.
In the pre-Hispanic period, Potosi was a small hamlet perched at an altitude of 4,000 metres in the Andes. But once silver was discovered, the population increased and by the 17<sup>th century there were 160,000 colonists, as well as 13,500 Indians forced to labour in the mines.
In June, Unesco placed Potosi and the increasingly unstable Cerro Rico (Rich Hill) on its World Heritage in danger list due to "uncontrolled mining operations".