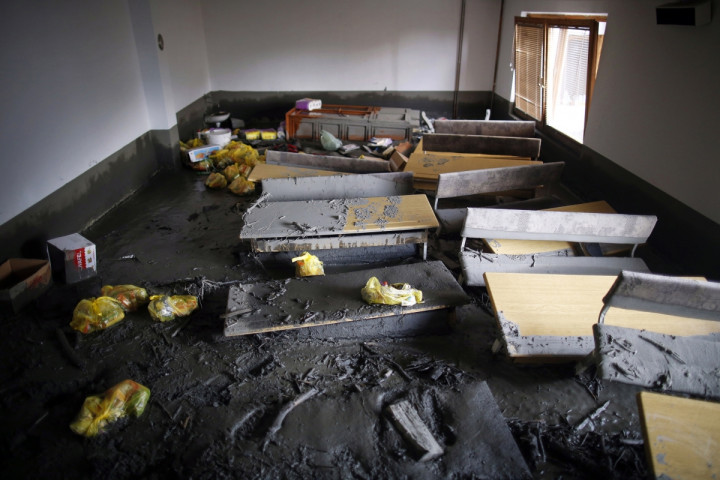 Bosnian floods have uncovered two mass graves containing corpses on their stomachs with hands tied behind their backs, which are apparently Muslim Bosniak victims of the country\'s bloody 1992-1995 war.
Lejla Cengic, of the Missing Persons Institute of Bosnia and Herzegovina, said they located the graves approximately 400 metres from a bridge where 16 Bosniaks from Jablanica were killed in the summer of 1992.
Previous exhumations found four bodies in various locations in the municipalities of Doboj and Sremska Mitrovica.
Cengic said his group had found \"complete bodies whose hands were tied behind their backs, and two incomplete bodies today,\" adding that exhumations will continue.
\"We assume the victims are Bosniaks from the nearby village Jablanica, the men aged from 19 to 57,\" Cengic said as bulldozers removed mud from the river bank.
Forensic experts were also called to clear garbage and branches from the site.
Over 40 people died after the highest rainfall ever recorded in Bosnia and Serbia produced devastating floods and landslides. Cities in the north of the country such as Orasje , Brcko , Bijeljina and Odzak were completely flooded.
More than 2,000 landslides have been recorded in Bosnia, a large part of which still contains minefields.
Some 35,000 people went missing in Bosnia during the war and around 8,000 are still unaccounted for, while 1,000 have been found but not identified yet, according to Cengic.