Thousands of Brazilians hit the streets on Sunday (5 September) to protest against the government and new President Michel Temer. A record number of 50,000 came out in Sao Paulo alone on the seventh day of protests, according to organisers. Temer was sworn in as president on Wednesday, 31 August, replacing Dilma Rousseff who was impeached. Temer will remain president until 2018.
The demonstrators along with other leftist groups and unions allied with Rousseff's Workers Party, demanded new elections and chanted "Out with Temer". Another protester wore a shirt that read in English: "First of all, Temer must fall," Reuters reported.
The protests started as a peaceful rally and as it ended and people were headed to the metro entrances, police fired tear gas, used water cannons and stun grenades sparking clashes. Police said they were forced to act to prevent vandalism.
According to Reuters, smaller protests against Temer took place in Rio de Janeiro, Curitiba and other cities.
Temer played down the scale of the protests when he spoke to reporters on the sidelines of the G20 summit. He said: "They are small groups, not popular movements of any size. In a population of 204 million Brazilians, they are not representative."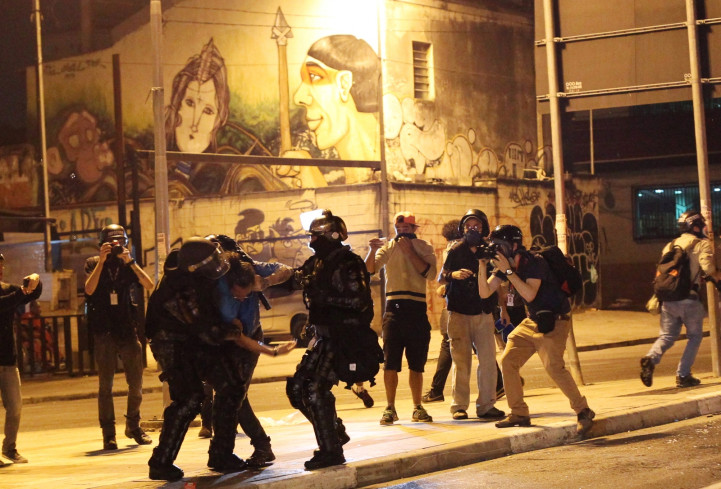 Guilherme Boulos, one of the organisers of the protests, countered that claim and said: "The coup president of Brazil said that our demonstration would have 40 people. Here are those 40 people — we're already almost 100,000 on Paulista Avenue."
Another protester, Gustavo Amigo, said: "We're here to show that the people still have power and that despite the coup, we are here in the street to bring down the government and call for a new election."