Michel Temer, who was sworn in as Brazil's new president following the impeachment of Dilma Rousseff, has promised that he would create jobs and work towards political stability.
"My only interest is in handing over to my successor a country that is reconciled, pacified and growing economically," he said in a pre-recorded televised address. The 75-year-old will serve out the rest of Rousseff's term till the end of 2018, when new elections will be held.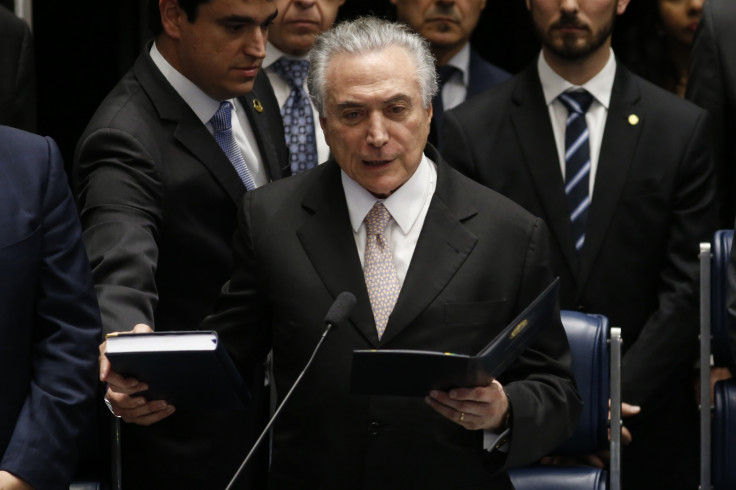 Hours after his swearing-in, Temer left for the G20 summit in China, his first international appearance as Brazil's leader. "We are not going to China to stroll around," he said, elaborating that the trip will be used to create business opportunities with other countries and draw investment towards the South American country.
"What we need to do, and not only at the G-20, is restore confidence in the country," said Wellington Moreira Franco, one of the new president's top advisers.
In his inaugural speech, Temer urged the people of Brazil to have confidence that things would get better. "Confidence in the values that form the character of our people, the vitality of our democracy," he said, adding that "it is urgent we pacify the nation and unite Brazil. It is urgent to create a government of national salvation."
Rousseff has continued to press her stand that the impeachment was part of a plan by Temer to oust her and take control. "They have convicted an innocent person and carried out a parliamentary coup," she told supporters at the Alvorada presidential palace.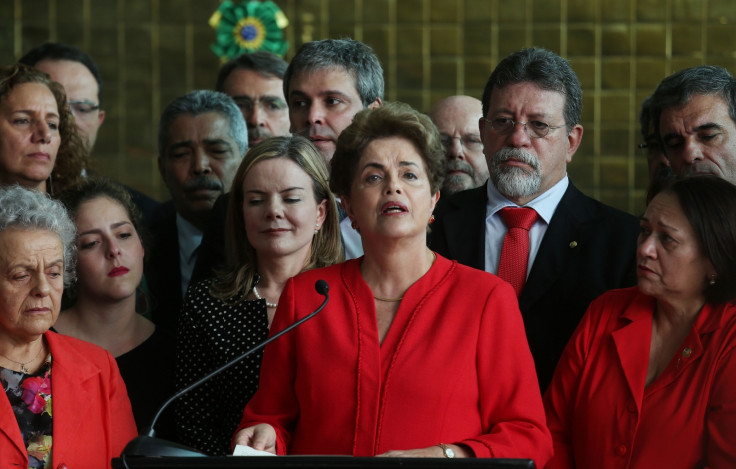 Law professor Silvana Batini of the Getulio Vargas Foundation in Rio told AFP that the 68-year-old Workers' Party leader could run for office again but her political fate stands on shaky ground considering the numerous court cases against her.
"Rousseff can run in the 2018 elections for deputy, senator, governor, state legislator, but not for president because she has just served two consecutive terms," Batini said. "But she could be a candidate (for president) in 2022."