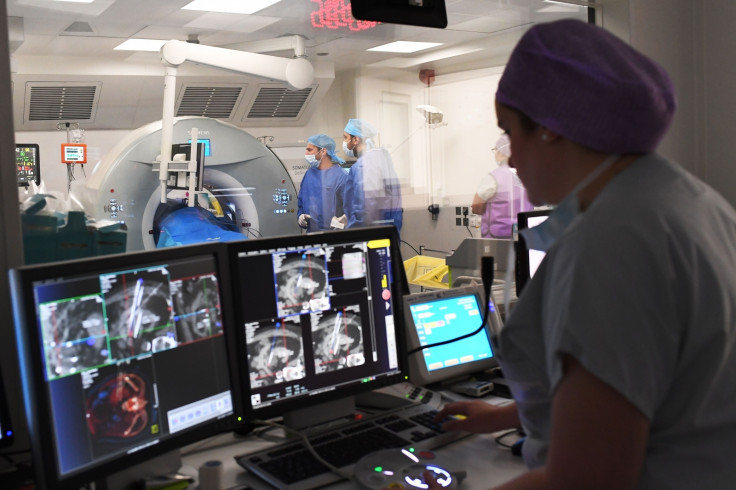 Mother-of-three, Jo Turner, who was battling three types of cancers from the past two years, received a Christmas miracle when she found that her tumours have "shrunk dramatically".
She was first diagnosed with kidney cancer in May 2014 and later developed lung cancer and brain cancer over the next two years.
According to a report in Grimsby Telegraph, the news is nothing short of a miracle for Turner and her husband Craig, who looks forward to spending the holiday season with her three children in Waltham, Massachusetts after a strenuous two-and-a-half year battle with the cancers.
This miracle was possible thanks to immunotherapy treatment prescribed by the doctors, and Jo's family even launched a fundraising campaign to raise £100,000 to fund a course of treatment.
The treatment has caused Jo's tumours to dramatically decrease in size, but unfortunately it "destroyed her liver", according to Craig, and the treatment had to stop. Craig told the outlet, "It's a shame we had to stop the immunotherapy because that could have got rid of it completely, but we will never know."
"It was a massive relief when we got the results but it could have been even better. It was definitely worthwhile obviously. The future looks bright but we have to wait for the results of the next scans before getting too hopeful," he further added of his wife's recent health.
Jo, a teaching assistant at Springfield Academy, said, "I'm just putting it all to the back of my head for now and am concentrating on Christmas. I've surprised even myself but I just kept thinking of my family to keep me going."
The Massachusetts native admitted to looking forward to more positive news in the coming future. "The children have been very supportive and have just treated me as normal, and that's what I wanted them to do. I am just a normal person. This year has flown by, and it has been a hard year, but so much positive news has come out of it and we are looking to the future for more positive news," Jo added.
Jo has "basically lived" at Grimsby's Diana, Princess of Wales Hospital, where she underwent various treatments and scans for the last two years. While her fight against cancer is still ongoing, Jo admitted that she feels better now compared to December 2016 and that learning that her tumours had shrunk was like "having a sack of spuds" lifted off her shoulders.
Jo said, "Everything just feels more positive. This time last year I felt like there was no hope. We have got a two-week wait for the results now but I'm just forgetting about it for now. Christmas will lighten the load."