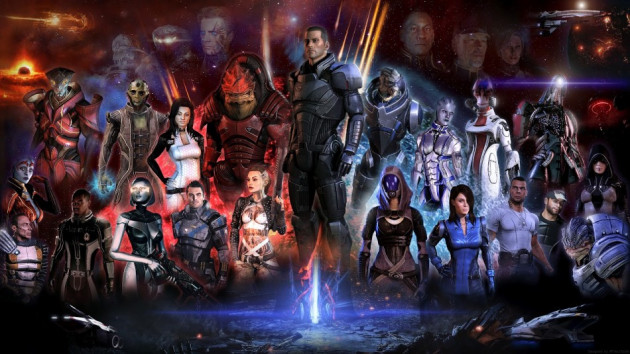 BioWare is yet to announce officially the next game in the critically acclaimed Mass Effect (ME) series. However, the game's development team in Montreal seems to have no qualms in teasing the game's storyline.
Mass Effect producer Mike Gamble has revealed that the studio has made significant progress on the next game in the franchise.
"Lots of great @masseffect meetings today. Things are really moving forward! It's great to be involved in the universe again :)" he tweets.
Voicing a similar opinion and expressing his satisfaction over the game's progress on Twitter, the game's cinematic designer, Ken Thain, had this to say:
"New #MassEffect story and main character reviews today. This shit's gettin' real! I think the fans will be really excited to play this story."
Further details on the next ME game are under cover and it is still unknown if a prequel or sequel to the trilogy is in the making. However, gamers have been assured that it will be "friendly both to old fans and to newcomers", by BioWare Montreal studio director Yanick Roy.
Mass Effect 4 is being co-developed by the members of BioWare Montreal and Chris Wynn of EPIC games fame, who earlier produced Gears of War: Judgment.
Hinting at a fresh and exciting new storyline, Casey Hudson (BioWare executive producer) has confirmed that the forthcoming game will not feature Commander Shepard and will run on EA's new Frostbite 3 engine.
Given the certainty of a completely new ME game in the works and BioWare's recent confirmation, it is unlikely that the next iteration will be titled "Mass Effect 4".