Massimo Cellino Confident of Winning Leeds United Appeal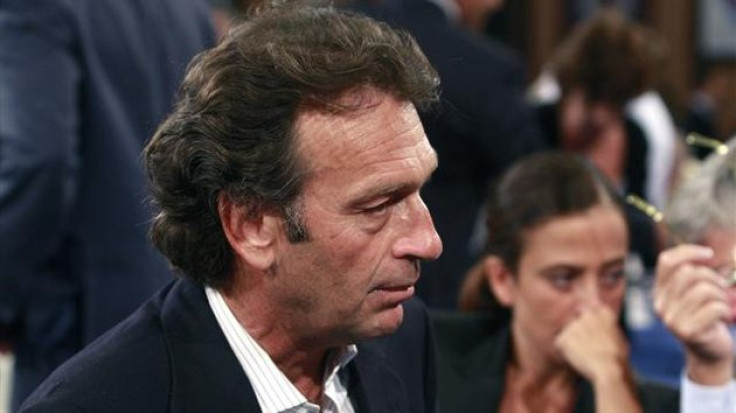 Massimo Cellino, the prospective Leeds United owner, has launched a scathing attack on Gulf Finance House Capital chief David Haigh and manager Brian McDermott during an interview with a fans radio station.
The 57 year old was being unknowingly recorded when he labelled Haigh, deputy chief executive of current Leeds owners GFH Capital, as "dangerous" and criticised McDermott's regime at the Championship outfit after the club suffered a 17<sup>th league defeat of the season to Doncaster Rovers.
Cellino has been blocked by The Football League from completing a majority takeover at Leeds from GFH Capital after failing the owners and directors test but on Monday will attend an appeal hearing in the hope to gain control of the Elland Road club.
And though the Italian is confident of clinching an agreement with the Football League, he warns a ruling against him will plunge the club into liquidation and leave Leeds in the hands of Haigh while revealing that former owner Ken Bates remains behind the current ownership.
Speaking unknowingly to fans radio station White Leeds Radio, Cellino said: "I think that unfortunately I am going to win. I am buying a lot of work, a lot of debt and never mind I can engage myself. It is a great club the only thing that works is the fans. They people who are running the club they don't understand, the treasure are the fans.
He added: "David is a son of a bitch, he is dangerous a f**king devil.
"You realise that the only chance for Leeds to survive is down to a technicality. The only one with money and is able to work in the club is me and they're kicking me hard. Why are they doing that?
"There is no-one that is going to buy the club. No-one is coming. David Haigh and everyone who works with them are really dangerous my friend. They are really bad people. Ken Bates is behind this. They were at dinner together on Saturday.
"He is sick in the head and dangerous. He tried to blackmail me. I don't have the power to kick him out.
"If they [The Football League] don't give the club to me then they go bankrupt. It is a dangerous club, it is an expensive club, it's a big club. You can't run it with a couple of million you need money and you need experience. Leeds are a potentially big club with lots of beautiful fans.
"If I get the club I promise you that next season, 15/16, we will be in the Premier League. It's not just a matter of money. You need the right money and to spend it in the right way."
The current Cagliari owner went into detail over Leeds' dire financial situation which sees the club managing an £18m wage bill with players such as Luke Murphy and Noel Hunt earning between £22,000 and £25,000-a-week.
Manager McDermott was initially sacked upon Cellino's clinching of an agreement to become the majority owner at the Yorkshire club, but has since been reinstated though the prospective owner is expected to again sack the Irishman should he win the Football League appeal.
"They are the worst team I ever saw in my life," Cellino said. "The coach is maybe a good coach but he doesn't know how to manage a club. He goes on the television and complain about the market. I tried to sack him but they don't let me.
"If he wants to work with me and if he wants to do the right thing and he believes he can run the team why should I throw money out of the window? If I think he is not good for the team I have to sack him. I work for the team. I don't like him and I don't understand him very much."
© Copyright IBTimes 2023. All rights reserved.