Massive WWII bomb defused in Frankfurt following evacuation of 60,000 residents
The 1.8-ton British device was big enough to wipe out a city block, authorities warned residents.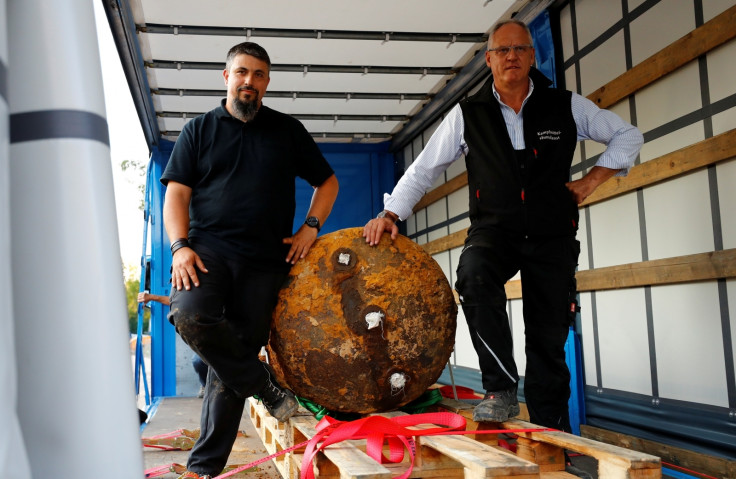 Explosives experts defused a massive WWII bomb which had led to the evacuation of 60,000 people in Frankfurt, the biggest evacuation in Germany since WWII.
Some 60,000 residents were told to evacuate their homes after construction workers discovered the unexploded 1.8-ton British bomb in a wealthy suburb of the city.
According to Sky News, authorities used a helicopter with heat-sensing cameras to make sure the 1.5km radius evacuation zone was clear of residents who were warned that police would use force against anyone who refused to leave.
The city's fire service helped evacuate around 500 elderly people from their care homes, while emergency crews evacuated babies and intensive care patients from two hospitals.
Germany's central bank, home to the country's gold reserves worth an estimated €59bn (£54bn), was included in the evacuation zone.
Following hours of delay to evacuate the scene, bomb disposal experts were able to disarm the device late on Sunday (3 September), Sky News reported. The bomb disposal team used a special system to unscrew the bomb's fuses from a safe distance.
They were prepared to cut the fuses with a water jet if that plan failed.
Police then began lifting the evacuation order, allowing patients to be returned to their hospital wards first.
According to The Independent, the western city of Koblenz was also forced to evacuate residents after a 500-kilogram US bomb was discovered. Around 20,000 residents were evacuated before specialists disarmed the bomb on Saturday (2 September).
© Copyright IBTimes 2023. All rights reserved.