The alleged mastermind behind the Kim Kardashian Paris jewellery heist has been charged.
According to a French prosecutor, ten people, including three pensioners, have now been charged for the October robbery, in which the reality star was held at gunpoint.
Five of the suspects are accused of a direct role in the robbery, including a 70-year-old woman is among those indicted. They were identified as Aomar A., 60; Pierre B., 72; Francois D., 54; Harminy A. 29; and Christiane G.
A sixth suspect, who was named in full, was Didier Dubreucq, 61.
Yesterday charges were filed against four suspects including armed robbery in an organised gang, kidnapping and criminal association, handling stolen goods and criminal association.
The assailants — believed to be white, middle-aged Frenchmen — took off with $11m (£8.5m) worth of jewellery, including the £3.5m wedding ring given to the reality star her by rapper husband, Kanye West.
Following an investigation, police reported that they believed it was an inside job, speculating that the robbers had been tipped off that the reality star was alone on the premises.
Gary Madar, the brother of the family's chauffeur in Paris. and an accomplice called Florus H, 44, are alleged to have informed the robbers of Kardashian's schedule while she was in the French capital for Paris Fashion Week.
Marceau B, 64, has been indicted for concealment of stolen goods in an organised gang, and criminal association after he was alleged to have travelled to Antwerp, Europe's diamond capital, to dispose of the jewels.
According to Mail Online, the professional criminal already has 10 convictions behind him for offences including transport of counterfeit money, and one for aggravated theft.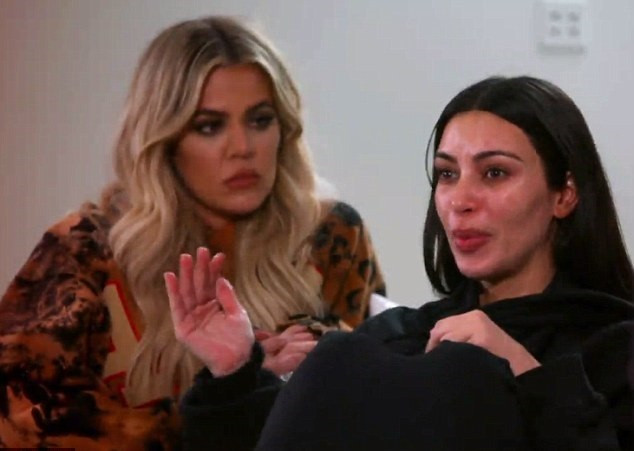 In a harrowing ordeal the 36-year-old allegedly pleaded for her life as her hands and feet were tied and she was left in the bathtub. After the robbers fled, the shaken star eventually managed to untie herself and raise the alarm.
However, as they made their escape on bicycles with $11m worth of jewellery, one of them dropped a diamond pendant worth around £28,000 in the street outside. The pendant was found by a woman who handed it in to police. DNA on the necklace and on the tape used to gag Kardashian lead police to the suspects.
Earlier today, a source close to the investigation said the suspects were 'beginning to admit their involvement' in the robbery.
Condemning the robbers for 'a disgusting act 'Kardashian West's sister, Khloe Kardashian, said the arrests offered a 'kind of closure' for the family.
As news of the arrests was reported Kim was travelling to Dubai for her first public appearance since her ordeal. There has been no comment from her representative so far.