Kim Kardashian-West has broken her silence over the Paris robbery revealing her fears that she was going to die.
The reality star opens up about her terrifying ordeal in this season's Keeping Up With The Kardashians and addresses her husband Kanye West's recent struggles following an emotional breakdown.
In a 30 teaser trailer released by E! on Friday (6 January) the 36-year-old is seen recounting the incident to her sisters Khloe and Kourtney.
The mother-of-two looks visibly distressed as she describes how five armed gunmen burst into her hotel and robbed her at gunpoint in the October jewellery heist.
"They're going to shoot me in the back. There's no way out," she says struggling to speak about the event. "It makes me so upset to think about it," she adds.
The trailer also gives a glimpse into the moment Kim was informed of her husband suffering a mental breakdown. As she takes a phone call she is left distraught after learning that the rapper has been admitted to the UCLA Medical Centre.
"Don't scare me, please. What's going on?" Kim says, crying over the phone. She later explains: "I think he really needs me, and I have to get home."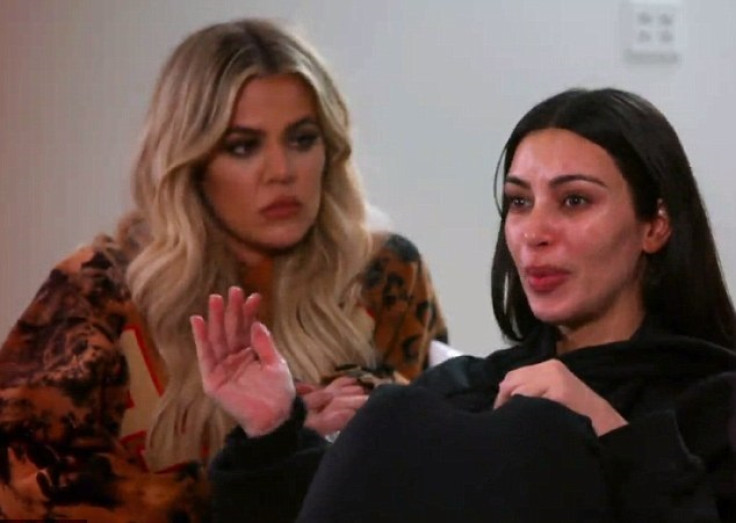 The Yeezus star was rushed to a hospital in Los Angeles and admitted to a psychiatric ward after suffering a psychotic breakdown, apparently brought on by stress. He later cancelled his Saint Pablo tour.
Kim has stayed out of the spotlight following the Paris robbery in October, and after an absence of three months made a return to social media posting her first selfie of 2017 on Thursday (6 January).
Following a turbulent year rocked by personal trauma, the family have come together and are said to be stronger than ever. Khloe says in the promo: "We're so close, we feel each others' pain." Kourtney adds: "Every laugh is louder, every shock has an impact."
Keeping Up With the Kardashians returns March 2017, only on E! Watch the promo below: