Three charged in connection with Kim Kardashian Paris jewellery heist
Two senior citizens among the alleged attackers who fled with $11m worth of jewellery.
Three people have been charged in connection with the Paris jewellery heist in which Kim Kardashian-West was bound, gagged and held at gunpoint.
A 63-year-old suspect, named by prosecutors only as Yunice A, is charged with armed robbery in an organised gang, kidnapping and criminal association.
In the early hours of 3 October 2016, masked gunmen forced their way into the private apartment where Kardashian-West was staying during Paris Fashion Week.
A number of other suspects have also been detained over the incident
44-year-old Florus H faces charges of complicity in the alleged robbery and kidnapping, as well as a criminal association charge.
The third suspect, 64-year-old Marceau B, faces preliminary charges of handling stolen goods and criminal association.
A fourth suspect, named as 27-year-old Gary M, is also due to appear before a judge to face possible charges.
The mother-of-two was alone at the luxury apartment when the assailants entered the private premises, after duping the hotel concierge into believing they were police officers.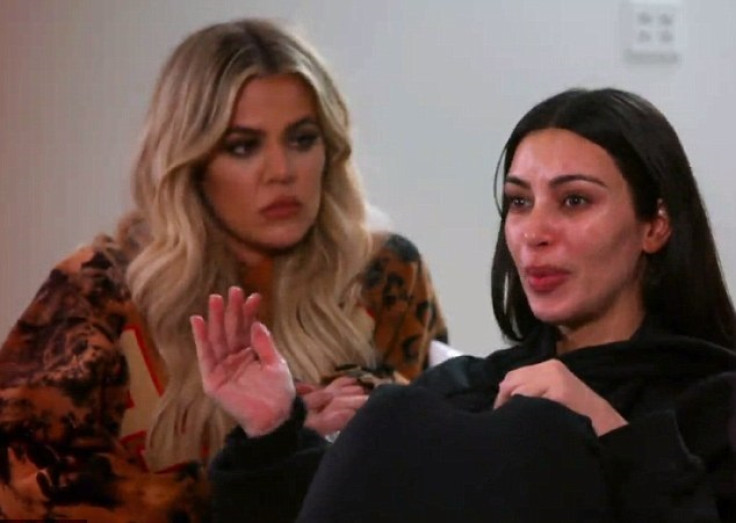 The 35-year-old allegedly pleaded for her life as her hands and feet were tied and she was left in the bathtub. After the robbers fled, the shaken star eventually managed to untie herself and raise the alarm.
The assailants — believed to be white, middle-aged Frenchmen — took off with $11m (£8.5m) worth of jewellery, including the wedding ring given to her by rapper husband, Kanye West.
Following an investigation, police reported that they believed it was an inside job, speculating that the robbers had been tipped off that the reality star was alone on the premises.
On Monday (9 January), 17 suspects were detained over the robbery. ABC News reported that a limo driver, identified as Michael Madar — who the Kardashian family had used in Paris — was questioned by French authorities, but later released. His brother Gary Madar, 27, who worked for the same car service company, remains in custody.
Earlier, French authorities confirmed they had released three men and a woman. Six other people are still being questioned and could face preliminary charges on Friday (13 January).
The reality TV star, who is famed for her selfies and built her brand on social media, has kept a low public profile since the ordeal which left her traumatised.
However, a recent promo for the next series of Keeping Up With Kardashians, showed Kardashian opening up about the harrowing attack, revealing that she feared for her life. Security for the whole family was escalated in the wake of the incident.

The former socialite left for Dubai yesterday, where she will make her first public appearance since the incident.

There has been no comment from her representative so far regarding the arrests.
© Copyright IBTimes 2023. All rights reserved.