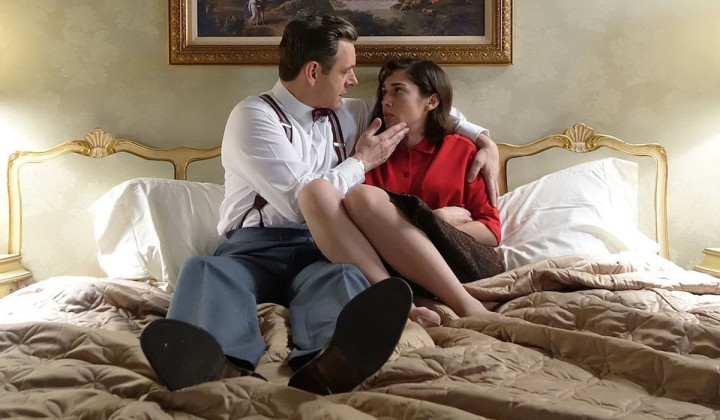 Masters of Sex should be bigger than it is. While not a perfect drama, Showtime's cult series is peppered with great performances that have earned numerous award nominations and consistently good reviews.
At its heart are Michael Sheen as Bill Masters and Lizzy Caplan as Virginia Johnson, two people who led a study into the science of sex in the 1950s and 60s, and who ended up entwined in a lengthy affair.
Masters of Sex takes some liberties with their actual tale for the sake of drama, but these two real life revolutionary figures make for a compelling story, and last night the show's second season came to a close.
It was a mixed bag of a season which felt a little directionless at times, but one of the key reasons why was addressed in last night's finale, and should lead to a refocused third season next year. Let's take a look at where the drama is heading next...
[Warning: Spoilers for Masters of Sex season two follow...]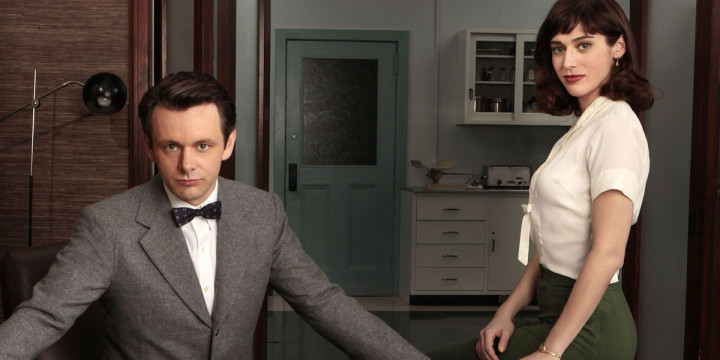 The Swinging Sixties
This season saw an unexpected three-year jump forward in time, taking the show into the 1960s. While the time jump wasn't exactly smooth it was necessary to bring us closer to a key part of the Masters and Johnson story.
Last night's final episode used John F Kennedy's presidential inauguration in January 1961 as a hook, with the credits rolling as Kennedy made his first speech as US President. As proven on Mad Men, a show set entirely in the 1960s which Masters of Sex often resembles - sometimes too closely - the 1960s were a time ripe for great drama which can reflect that of the characters.
While the showrunners will want to keep comparisons to Mad Men to a minimum, the Kennedys are too historic to ignore. The president's famed infidelity can be used to reflect that of Masters and Johnson's continuing affair, while his role as an important historical figure can also mirror that of their role of importance in the field of science.
Kennedy's assassination is also unavoidable, and could provide a mid-season low before the high of that "key part" of the story mentioned earlier. In 1966 Masters and Johnson published their first paper, Human Sexual Response, which made them overnight stars.
In an interview with Entertainment Weekly showrunner Michelle Ashford confirmed that the release of this text would form part of season three. She also spoke more generally of the 1960s and the influence that decade will have on the show.
"There are a couple things that just have to be there for the 1960s," she says. "You have to get into the issues of race. There's no way the Vietnam War doesn't raise its head in some form and the women's movement and things like rock and roll."
Race was a key theme of the second season as it will be again when the show returns, with Masters' wife Libby (Caitlin Fitzgerald) engaging in an affair of her own with Robert (Jocko Sims), the black leader of a local Congress of Racial Equality (CORE) group.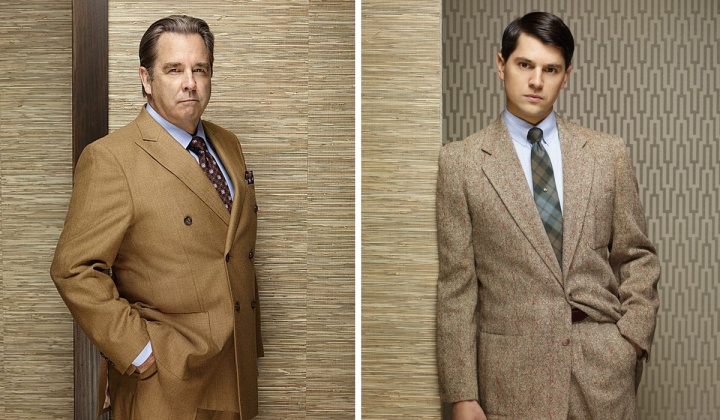 The Returns of Ethan and Scully
Two characters largely absent from season two were also two of the best, which went a long way to providing the show's troubles. Ethan Haas (Nicholas D'Agosto) and Barton Scully (Beau Bridges) each appeared in the first episode (Ethan as a voice) before dropping from the show entirely until the finale, when each returned.
Their returns were handled brilliantly; Ethan revealed to be working on a rival sex study and Scully revealed to have helped Bill sabotage the television special about his work which was set to air. They will be welcome faces in season three, particularly Scully and his wife Margaret (Allison Janney, who won an Emmy earlier this year for a stunning guest appearance last season). All three are fantastic actors though, and they're already set up with great dramatic potential.
Masters and Johnson
The famed pair end up together eventually, but the exact path their relationship takes is anyone's guess given the show's wise decision to not stick strictly to the real life timeline of events. Right now their affair has been going for years and the two are very close emotionally, as evidenced by them holding one another in the penultimate and final episodes.
Libby also reveals that she knows about the affair for the first time, and has done for while (thankfully, she'd had have to have been an idiot not to notice) which combined with her affair leaves the Masters' marriage hanging by a thread.
Season three has to be the season that ends that marriage and by its end should at last bring Bill and Ginny together outside of the confines of the hotel suite they've been meeting in for far too long.
Masters of Sex season three will air next summer.