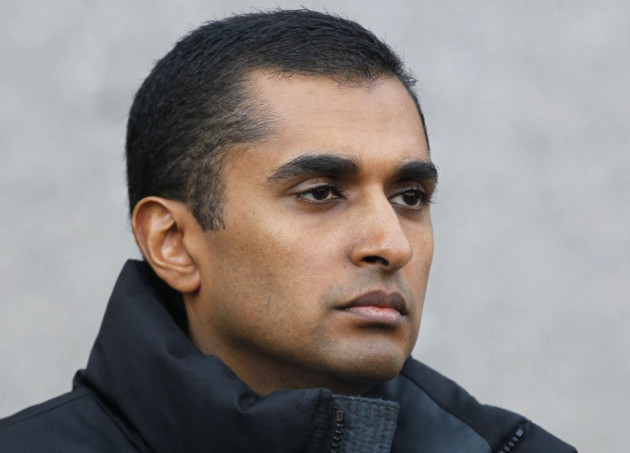 A US federal court in New York will hear the insider trading case against former SAC Capital Advisors portfolio manager Mathew Martoma from 4 November. But the trial could be pushed back if Martoma's lawyer, Richard Strassberg, needed more time to prepare for the case.
SAC, which is reportedly staring at redemption requests worth $3bn-$4bn, is being investigated by the US government for the alleged insider trading of pharma and technology stocks. In the Martoma case, SAC has been accused of illegal trading in Elan Corp and Wyeth's stocks. The latter is now owned by pharma giant Pfizer.
Martoma, charged with conspiracy and securities fraud, pleaded not guilty in January. The case is US versus Martoma, US District Court, Southern District of New York, No 12-cr-00973.
Martoma's lawyer Richard Strassberg has pushed for a later trial, to February, to prevent the government from filing an overriding indictment in July that could add details to its charges against Martoma.
Martoma changed lawyers in April, replacing Charles A Stillman with Strassberg.
Strassberg also said his commitments during the month of September would clash with the 4 November trial.
The federal court said it would consider deferring the trial to another date if Strassberg could prove he has to deal with "insurmountable difficulties" in preparing Martoma's defence.
The prosecution built its case against Martoma after combining forces with Dr Sidney Gilman, who shared confidential knowledge about failed drug trials by Elan and Wyeth with Martoma. The two pharmaceutical firms were jointly working on an Alzheimer's drug and had hired Gilman to supervise drug trials.
But Gilman stands shielded from being prosecuted as he is expected to appear as government witness in court and testify against Martoma.
The US government has accused nine other SAC employees of insider trading. Michael S Steinberg, a former SAC portfolio manager, will stand trial on 18 November for alleged insider trading in technology stocks. But SAC Capital Advisors owner billionaire Stephen Cohen does not face any charge.
In March, SAC agreed to pay $616m to US market regulator Securities and Exchange Commission (SEC) to settle allegations of unlawful trading that emerged from an investigation into Martoma.