Marseille midfielder Mathieu Valbuena would be interested in moving to Manchester City or Manchester United should an offer be forthcoming.
The French midfielder has played an important role in Marseille's challenge at the top of Ligue 1 where they are level on points with Paris Saint Germain and Lille after 19 games.
Valbuena has scored four goals and made eight assists this season, and his agent admits that should an offer from either Manchester rivals City or United come, that the 28 year old would be tempted to made the switch to the Premier League.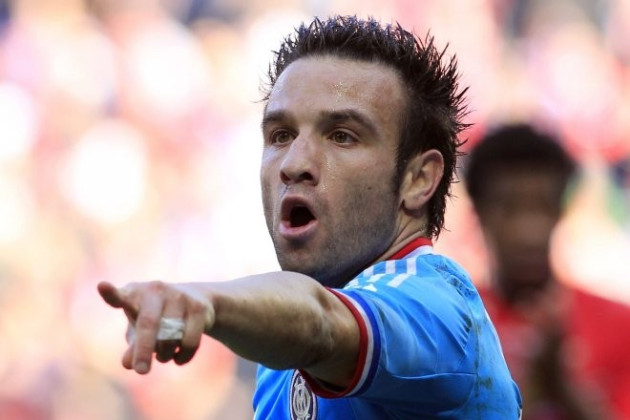 "If Mathieu has given a lot to the club, he is also aware the club has given him a lot too," his agent Christophe Hutteau said.
"For him, you don't leave OM to go to Newcastle. If, one day, it's one of the two Manchester clubs who come in for him, we'll think about it, but so will the OM board."
The diminutive France international is hoping to extend his current deal at the Stade Velodrome beyond 2015, a move which could deny him the opportunity to join one of Europe's elite club's while still in the prime of his career.
Any thoughts of leaving Marseille after the club failed to qualify for the Champions League last term have however been blow away their impressive start to the season under Ellie Baup in which they appear set to challenge for their first league title in the 2009/10 campaign.
Meanwhile, United midfielder Ryan Giggs has spoken of his ever changing role in the first team at Old Trafford.
The Welshman has made just six Premier League starts in his 22nd season in professional football with United and Giggs admits it has been frustrating with opportunities few and far between.
"It can be difficult," Giggs said.
"It's just a case of looking after your fitness and making sure you're sharp and not peaking in the middle of the week when you need to be ready for a Saturday game.
"It is tough when you get yourself ready for a Wednesday game, don't play and then you have to get yourself ready for a Saturday game.
"But a lot of players are in that position. We have a big squad and you're not going to play every game.
"Together with Paul Scholes, I probably play fewer matches than a lot of the players but we know we have to be ready when we're called upon."