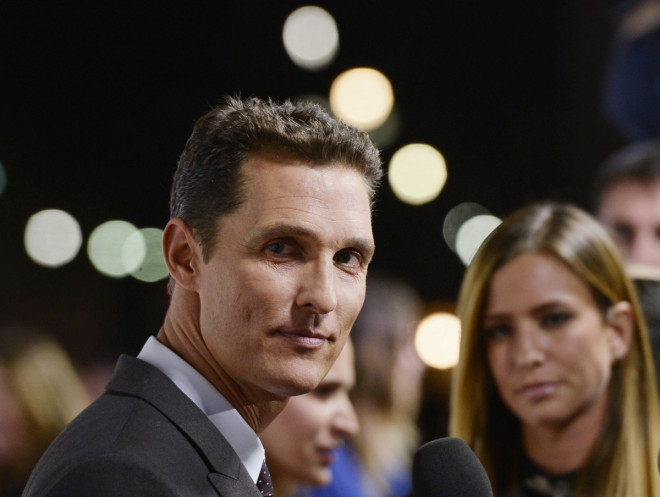 After the hugely successful Dark Knight trilogy, it's no surprise that director Christopher Nolan's next film, Interstellar is one of the most awaited films of this year. Fans of the filmmaker will be pleased to know that shooting for the film is complete, ahead of schedule.
The upcoming sci-fi thriller is not only complete but it finished early, according to the film's actor Matthew McConaughey. In his latest interview for Variety, McConaughey brought to light some interesting info about Interstellar, reports Hypable.
"Here's what I can tell you. It's the most ambitious thing he's ever done. And he's done some ambitious stuff," McConaughey told Variety about director Christopher Nolan.
"There's no f*****g around on set. He's a great problem solver. In that way, he's very indie. Here's a guy who could have whatever budget he wants — and we finished shooting early," he said.

Even though shooting for the film is complete, there's a great deal of post-production work involved which is why the film will be released towards the end of the year (November 7).
It is always a good sign when filming finishes early. Not only does this mean that the shoot went by without too many hiccups, but also that the makers were happy enough with the footage shot.
The Dallas Buyers Club actor also revealed that the way he was cast for Interstellar was quite surprising:
"He came up to me and said, 'Mud. I love that movie.' I sat down with him for about 2½ hours at his house. Not one word came up about Interstellar. I walked out not sure what to think. I mean, he's not a guy who takes general meetings."
In addition to McConaughey, Jessica Chastain, Anne Hathaway, Michael Caine, Casey Affleck, Ellen Burstyn, Wes Bentley, Mackenzie Foy, Bill Irwin, Topher Grace, David Oyelowo and John Lithgow all star in the film. Even Matt Damon will have a small role in the film.
Watch the first teaser trailer of Interstellar below: