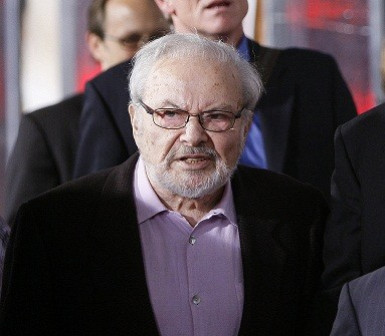 Maurice Sendak, author and illustrator of popular children's books Where the Wild Things Are and In the Night Kitchen, has died aged 83.
Sendak, author of 17 books and a prolific illustrator, died in Connecticut following complications from a recent stroke.
His most famous work, 1963's Where the Wild Things Are, earned Sendak a prestigious Caldecott Medal for the best children's book of 1964 and has never gone out of print, selling more than 19 million copies. In 2009 it was adapted into a film directed by Spike Jonze.
He is also known for writing and illustrating other bodies of works such as Higglety Pigglety Pop! ,Outside Over There, and The Nutshell Library.
Sendak, who was born in June 1928, was awarded a National Medal of the Arts in 1996 for his vast portfolio of work by former US President Bill Clinton.
The Swedish government also awarded him the Hans Christian Anderson Award for children's book illustration in 1970.
In September 2011, he released Bumble-Ardy- the first picture book which he wrote and illustrated in 30 years. The story centred on an orphaned pig who threw himself a birthday party and spent five weeks on the New York Times children's best-seller list.
Sendak has been praised for giving a dark and unique perspective on childhood in his books. But despite this, Sendak has never had a problem being labelled a children's author despite sometimes frightening creations.
He told the Associated Press in 2003: "I write books as an old man, but in this country you have to be categorized, and I guess a little boy swimming in the nude in a bowl of milk (as in 'In the Night Kitchen') can't be called an adult book.
"So I write books that seem more suitable for children, and that's OK with me. They are a better audience and tougher critics. Kids tell you what they think, not what they think they should think."
US President Barack Obama recently read Where the Wild Things Are to a group of children during the annual White House Easter Egg Roll in Washington, April 9, 2012.
While Where The Wild Things Are is considered his most famous work, Sendak has been quoted as saying that 2003 book Brundibar, a folk tale about two children who need to earn enough money to buy milk for their sick mother as the work he is most proud of, saying "This is the closest thing to a perfect child I've ever had."
Eugene Glynn, his partner of 50 years, died in 2007.
A posthumous picture book, My Brother's Book - a poem inspired by his love for his late brother, Jack - is scheduled to be published next February.