May data shows vacancy growth is slowing slightly, yet British skills gap is still hindering economic recovery
Vacancy growth is at its lowest since early 2021, but employers still cannot find qualified staff – especially as wage growth continues, albeit more slowly.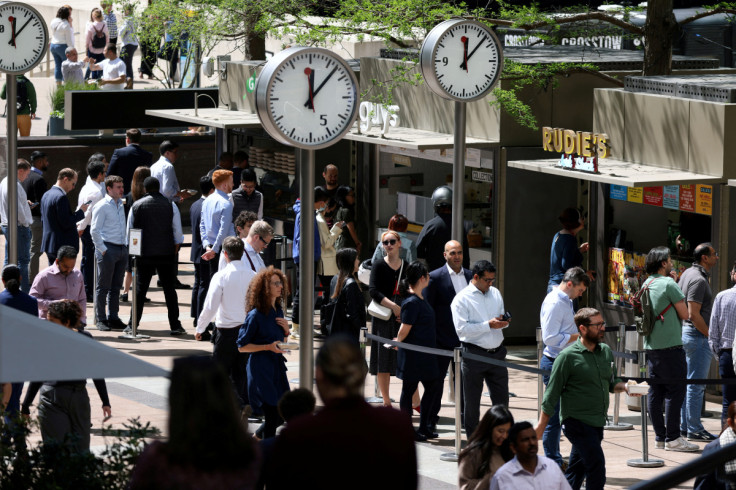 The latest report on UK jobs found that job growth remained subdued for the month of May.
Moreover, hiring consultants indicated that caution around the economic outlook and delayed decision-making led to a further marked fall in permanent staff appointments, whilst temp billings rose only slightly.
Vacancies expanded at the second-softest rate since early 2021.
By contrast, candidate supply expanded at the steepest rate since December 2020, a trend attributable to redundancies.
The KPMG and REC, UK Report on Jobs is compiled by S&P Global from responses to questionnaires sent to a panel of around 400 UK recruitment and employment consultancies.
The report further revealed that the soaring cost of living and shortage of skilled candidates drove sustained increases in starting pay for both permanent and temporary staff. However, the rate of pay growth slowed since April owing to the improvement in overall candidate numbers.
Britain faces the somewhat complex challenge that despite ostensibly large pools of available applicants, there is a skills gap making it difficult for employers to find the right people - giving rise to the somewhat unique situation of rising salaries even as the available candidate pool swelled – a metric, however, that slowed in May.
The data comes just as the OECD, which represents a club of 38 developed economies, predicted that Britain would have one of the highest inflation rates amongst its members.
Whilst the OECD raised its forecast for UK growth, it also predicted that inflation would average 6.9 per cent for 2023, higher than all OECD nations except Turkey and Argentina.
The OECD growth forecast pulled the UK out of recession territory, being revised from -0.4 per cent to 0.3 per cent.
The Chancellor, Jeremy Hunt, whilst lauding the boost in growth predictions, conceded that "inflation is too high" but insisted that monetary policy tightening would deliver results.
He said: "We must stick relentlessly to our plan to halve it this year. That is the only long-term way to grow the economy and ease the cost of living pressures on families."
Against this backdrop, the decline in permanent positions highlighted by the Report on Jobs was broad-based among the four monitored English regions. However, there were other regional variations.
Specifically, temp billings rose sharply in London and the south of England but declined in the North of England and the Midlands.
In the north, this meant that permanent appointments fell for the third month running and at the fastest rate since June 2020 – whilst temp billings saw the first dip since November 2022.
Warren Middleton, office senior partner at KPMG in Manchester, said: "The latest findings reflect mutual hesitation from both businesses and prospective candidates here in the North as inflationary pressures continue to bite for all. This has resulted in the sharpest drop-off in permanent appointments across the region since the early stages of the pandemic back in June 2020, with temporary placements also now in decline for the first time in six months.
"We are seeing some green shoots, however, with the availability of those looking for permanent roles on the rise for a third consecutive month. Both parties will be hoping supply and demand marry up soon to help reverse the recent downturn before it gets any worse."
The data also underlined variations by sector. Speaking on the topic, Neil Carberry, REC Chief Executive said, "We've been hearing more and more about differences between sectors in hiring rates over the past few months, and today's data really highlights this. While hospitality, healthcare and engineering remain strong, construction, IT and retail are all weakening. Despite the overall temporary work market continuing to grow – and permanent hiring declining from the sugar rush of 2022 – the story can vary widely across different businesses as their economic outlook remains unclear."
Clare Warnes, Partner, Skills and Productivity at KPMG addressed the skills gap, stating: "It's a tough time for employers, and what they really need is an upskilled and reskilled workforce which can move between sectors and quickly fill their vacancies. This will in turn aid economic recovery. The Government's new Local Skills Improvement Fund scratches the surface of the problem, but more needs to be done to urgently address the UK's widening skills gap."
Carberry also commented on the government's role in addressing the skills gap, saying: "Proper reform of the Apprenticeship Levy to deliver more flexible and effective training options could help speed sector-to-sector transfers, as could greater use of temporary working to help candidates get a start."
She also believes that the regulation "needs to treat temporary work as a positive option – not a second choice".
Conceding a labour and skills shortage in the country, earlier this year Hunt urged retirees to come back into employment. The experts are clear in their assessment that the government needs to do much more to address the skills gap in Britain, which will continue to hamper any economic recovery if it remains unaddressed.
© Copyright IBTimes 2023. All rights reserved.